Alicja Jaworska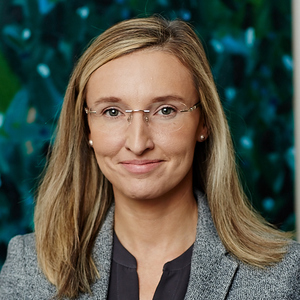 Partner and Head of Life Sciences Practice at Accord Group, a founding member of AltoPartners Executive Search & Leadership Consulting global alliance.
Alicja focuses on life science, healthcare, and biotech projects and has developed an extensive international network of industry partners and clients, to a large extent thanks to creating informal groups and knowledge-sharing communities along the way. She is also Head of the Life Science Practice at Globalise, a global Interim Management Group, and Partner at Nuvadis Interim since 2017. When collaborating on interim projects, she is valued as a true sparring partner for senior candidates and someone with a real impact on the client's organization: she likes staying close to the business, asking probing questions, providing honest feedback, and inspiring transformation.
Prior to joining the Accord Group Poland team, Alicja worked as a Business Manager for a rapidly expanding boutique agency specializing in global healthcare recruitment, where she was responsible for business contacts and contracts with hospital HR departments from Saudi Arabia and UAE (Dubai, Abu Dhabi, Oman, Qatar). She also led a multinational team (Ukraine, Egypt, Turkey) to deliver strategic solutions for the market.
Alicja has an MA in Psychology from the University of Lodz along with an M.Sc. in Professional Communication and an MBA, both from Clark University, USA. She started her career as a Medical Specialist in the Urology Division of Bayer and joined Allergan after 4 years as a Senior Medical Representative, Ophthalmology. During almost 10 years in the medical industry, Alicja built a strong client and contact base that helped her jump-start her career in HR and Executive Search.
Alicja is a member of several professional associations, including the British Psychological Society and the psychometric testing body MPA, Health Technology Assessment International, the Worldwide Association of Female Professionals, and SHEXO Deloitte.
When not reading biographies or watching TED talks, Alicja enjoys more analytical pastimes like solving puzzles, riddles, and maths problems. And she is a poor but very enthusiastic singer.
Articles mentioning Alicja Jaworska
Advice for the Class of 2021
| 15 July 2021
Zoom Times: Is Your Recruitment Process On Hold Pending A Handshake?
| 06 October 2020