Alicja Jaworska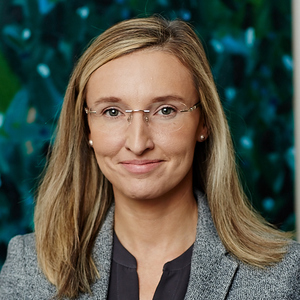 With a degree in Psychology, Alicja Jaworska spent a considerable amount of her career building a strong client and contact network in the medical industry when she worked as a Senior Medical Representative responsible for market and sector growth of specific medicines and medical interventions.
Alicja then moved into the HR and Executive Search industry and delivered innovative, flexible and high-quality Employment/ Networking Services to meet the objectives of the global Client List and high level network of candidates. Prior to joining the Accord Group Poland team, Alicja worked as a Business Manager for a rapidly expanding boutique agency specialising in global healthcare recruitment, where she was responsible for the business contacts and contracts with HR hospitals' departments from Saudi Arabia and UAE (Dubai, Abu Dhabi, Oman, Qatar). She also led a multinational team (Ukraine, Egypt, Turkey) to deliver strategic solutions for the market.
Alicja has her MD Psychology from the University of Lodz and she has her Master of Science in Professional Communication (Clark University, Massachusetts) and her Master of Business Administration Diploma (Academy of Management / Clark University).
Articles mentioning Alicja Jaworska
Zoom Times: Is Your Recruitment Process On Hold Pending A Handshake?
| 06 October 2020