Eduardo Ortega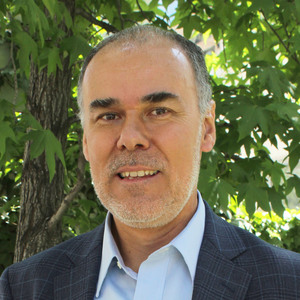 Eduardo has over 27 years work experience as an executive specialized in Human Resources. He has worked in various sectors such as Finance, Technology and Retail.
He began his career at Ripley (one of the largest Chilean retailer) where he participated in the company's incursion into the high-income segment with the opening of the Parque Arauco store. After that, he joined Canon to support the company's transition into its office equipment business, from analogue and stand-alone, to digital-connected technology, and to update the knowledge of professionals in the commercial area, as well as creating new compensation plans, among other initiatives. After this, he assumed the position of Human Resources Manager at Oracle with responsibilities over Chile and Peru.
In 2003, he moved to the financial sector as Vice President of Human Resources at Scotiabank, where he was responsible for incorporating the policies and best practices of the Canadian bank to its subsidiary in Chile; leading change management programs in support of ERP systems change and new business model programs; participated in the design of an advanced Talent Management and Leadership program at a global level and lead its implementation in Chile; directed several processes of due diligence and acquisitions, both in Chile and in Peru. Finally, in 2015, he created the SMART HR Consulting Firm specialized in Executive Coaching and Organizational Development.
Organizational Psychologist of the University of Chile, attended the Advanced Management Program of the University of Los Andes, is an Executive Coach certified by the Pontificia Universidad Católica and holds a Master's Degree in Management Skills from Universidad Adolfo Ibáñez.
Articles mentioning Eduardo Ortega
Effective Leadership in Times of Crisis
| 29 April 2020