Sean Lee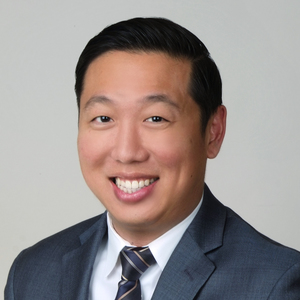 Sean Lee is a Managing Director in the San Francisco office of Diversified Search, where he works primarily in the Healthcare, Life Sciences, Consumer and Retail, Education, and Nonprofit sectors. With more than 10 years of global search experience, he has successfully completed leadership searches for organizations facing changing business climates and significant transformation. He joined the firm in 2018.
Lee serves as a trusted advisor to his clients using a consultative approach to understand an organization's culture and operating environment. He has a successful track record of identifying and placing leaders who inspire innovation, create value for customers, and empower others to transform local communities and the world.
Prior to joining Diversified Search, Lee was Head of Executive Talent Acquisition & Strategy at Blue Shield of California, a $17 billion healthcare organization. Lee most recently worked as Head of Talent Acquisition for Marin Health, a health system based in the San Francisco Bay Area. Lee's in-house experience on both the payor and provider side has given him an in-depth understanding of the healthcare industry.
Lee began his search career in 2009 as a Managing Director at 2000 Recruitment/SSA Global, a boutique search firm whose clients include large healthcare systems as well as global companies such as DFS Group, Coach and Las Vegas Sands Corporation. Based in the U.S. and Asia-Pacific, Lee served as a practice leader in the lifestyle, hospitality, and healthcare industries.
Prior to his search career, Lee worked in fundraising for the University of California, Davis, his alma mater.
EDUCATION: Bachelor of Science - Managerial Economics, University of California, Davis