Jorge Seoane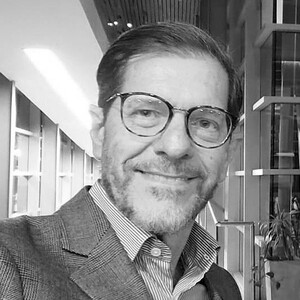 Jorge Seoane is a Partner in charge of the Leadership Consulting practice at Bäcker & Partners. He is a professional with more than 30 years of experience in Business Management Consulting, Information Technology Consulting and Portfolio & Project Management. He has been involved in Digital Transformation Programs in large companies.
He began his professional career at IBM and later at Andersen Consulting (currently Accenture). His main area of specialization was in process reengineering, IT Strategy and implementation of critical information systems. He worked with senior management in different industries: Financial Services and Telecommunications defining the IT Strategy and Plan. He was a Partner at Paradigma Consultores Asociados from 1993 to 2019, developing professional services in different industries: Public and Private Services - mainly in the Health industry, Financial Services, Telecommunications, Media and Energy. In recent years he led innovation and digital transformation programs. He worked on Business Expansion Strategy projects, Business Strategic Planning and IT Strategy and Implementing Business Solutions.
Recently, he was oriented towards designing and implementing organizational and Business Models and in the development of Organizational Culture programs for the digital transformation in Service Companies.
Jorge participated in the IAE Senior Management Program, and the Master's and Doctorate in Sociology (Argentine Catholic University). Jorge is an Electronic Engineer (University de Buenos Aires) and obtained a Master in Business Administration (Universidad del Salvador-Deusto). He attended executive specialization seminars at MIT Sloan School of Management. He has also been a Professor in universities and institutions at grade and master levels