Kai Horten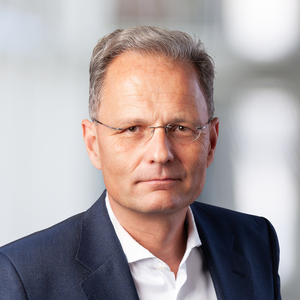 Education & Professional Experience
Kai Horten is characterized by a mixture of kerosene in his veins, a strong entrepreneurial spirit, and a passion for geopolitics, which continues to drive him to this day after 14 years as managing director/CEO and more than 30 years of professional and management experience.
With his background in aerospace engineering (Dipl.-Ing. Univ. degree), Kai gained his first management experience in helicopter maintenance for naval aviation and international armaments cooperation in France.
After his move from the Bundeswehr (Lieutenant Commander) to industry, his activities as department head in the multinational TIGER program at Eurocopter, as well as head of the executive Defense office at EADS/Airbus, were further essential steps in his preparation for the comprehensive responsibility as managing director of Atlas Elektronik, CEO of Premium AEROTEC, and CEO of ESG Elektroniksystem- und Logistik GmbH.
Profitable growth, global sales, mergers & acquisitions, and actively shaping technological upheavals were major milestones. The decisive factor for his entrepreneurial success was always keeping an eye out for the right team and the people on it for the given situation.
As a result, he chose to start his own business at Jack Russell Consulting – AltoPartners Germany, where he's focused on the development and selection of top executives and experts since June 2020. His focus areas are Aerospace & Defence, Tech Industry, Automotive, Cyber Security as well as Private Equity and Family Offices.
Kai Horten excels in particular thanks to his entrepreneurial view of the client's specific situation and the need-based assessment and selection of candidates based on it.
Personal Interests
In his spare time, he finds his balance with rowing and cycling in the foothills of the Bavarian Alps and going diving in tropical waters.