Eduardo Conde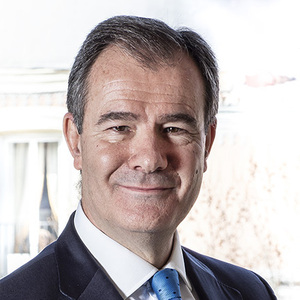 Eduardo joined Seeliger y Conde in 1997. He specializes in Finance and Insurance, Real Estate, Private Equity sectors, and, mainly in the field of Family Owned Business, whether Industrial or Service.
Eduardo developed his professional career in the financial sector for fourteen years. He was Director of Private Banking in Catalonia at Banco de Progreso (Business Bank of Group March) and, subsequently, joined Caixabank, where he held the position of Private Banking Director for Spain, being as well Member of the Managing Committee.
He is currently member of the Executive Commitee of ACG Barcelona. He is Vice President of Fundación Codespa in Madrid and Catalunya.
He has a Degree in Law by the University of Barcelona and a PDG (General Management Program) from IESE. He is also certified as an Executive Coach by the European School of Coaching. He speaks English and French.