José Luis Marcó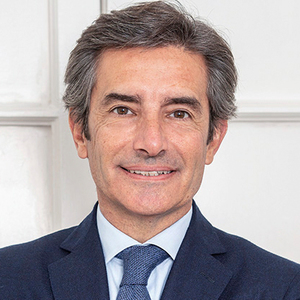 José Luis Marcó joined the executive search profession and Seeliger y Conde as Partner in June 2005. He specializes in the Industrial and Professional Services practices, Advisory Services in family-owned companies as well as evaluation and design of boards and corporate governance.
In parallel to his executive search activity, José Luis has been the longest serving Director in the history of Amrop's Global Board, from 2006 until 2020. He was responsible for financial and legal matters and a member of the Executive and Membership Committees.
He started his professional career in the chemical-pharmaceutical sector, where he worked for 7 years. Among other positions, he was Chief Financial Officer of the american company Instrumentation Laboratory, part of the Werfen Group. Afterwards, he held a position as a General Manager at the Communications & Events Organisation Agency of Media Planning Group.
He joined the Professional Sports sector in 1998, as CFO of R.C.D. Espanyol de Barcelona (a historic professional football club of La Liga) to, later on, take on the position of CEO for four years, leading the turnaround of a dramatic economic situation. He has also been member of the board in Conservas Dani Group, as well as financial advisor to different companies. Early in 2011 he went back to the R.C.D. Espanyol, as a member of the board, until the end of 2012.
José Luis holds a Degree in Economics, an MBA by ESADE, and a General Management Program by IESE.
He is a Certified Corporate Director by HARVARD BUSINESS SCHOOL and certified in Executive Coaching by the ICF.
Articles mentioning José Luis Marcó
The Director's Dilemma - December 2021 Edition
| 03 December 2021