Cindy Heckscher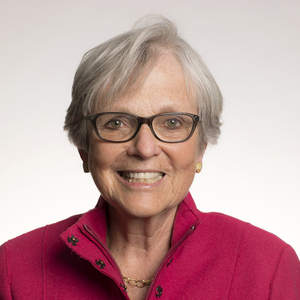 Cynthia Price Heckscher is a Managing Director with Diversified Search. From 1987 to 1989, she served as the Director of Research and Program Development for the Health Federation of Philadelphia, a non-profit health planning organization. In this capacity, she designed and implemented multiple programs, including Philadelphia's Lay Home Visiting Program, to address the health care needs of medically underserved and/or uninsured women and children in the city. In addition to her earlier experience as a case-worker at Columbia Presbyterian Medical Center's Neurological Institute, she served as a social worker and the coordinator of the statewide Child Development Program for Dartmouth Medical School from 1976 to 1985.
Since joining Diversified Search in 1989, Mrs. Heckscher has developed a consultative search practice which focuses on senior executive and clinician searches for large, non-profit, and/or faith-based health care systems, academic medical centers, managed care organizations, and specialty hospitals nationwide. Many of her search assignments involve working with Boards and search committees in the selection of chief executive officers for multi-site organizations at the local, regional or national level. In this regard, she has over 120 CEO searches to her credit. She also has worked closely with clients in their respective efforts to recruit, retain, and develop diverse leadership talent. In response to her clients' interest in utilizing core competencies for leadership development and selection purposes, Mrs. Heckscher has completed training in behavior event/core competency interviewing with The Hay Group.
Over the years, Mrs. Heckscher has served on a number of boards with a focus on health care and children with developmental disabilities. A founding board member of the Daughters of Charity Foundation in St. Louis for ten years, she was previously on the Boards of the Harriott O. Landenberger Medical Research Foundation, Chestnut Hill Health Care and The Green Tree School. She is currently a Board Member of the Friends of the Wissahickon and The Academy of Natural Science. Mrs. Heckscher holds a Bachelor of Arts degree from Vassar College and a Masters of Social Work Degree from the University of Pennsylvania. She is married and has two children and five grandchildren.
Articles mentioning Cindy Heckscher
AltoPartners - The Biggest Global Executive Search Partnership You've Never Heard Of
| 10 March 2021