Lorena Keough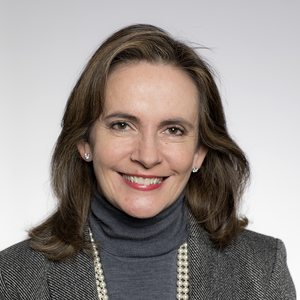 Lorena Keough is a Managing Director in the Life Sciences, Chemical, Industrial and Diversity Practices. She is the Lead of the Chemical Practice for the firm. Lorena has a strong record for completing Senior Executive Searches within the Pharmaceutical, Medical Consumables, Medical Device, Biotechnology, Diagnostics, Chemical Industries and Consumer Industries. Her focus has been on recruiting world-class talent for US and European Multi-Nationals for countries across the world. Lorena has worked with Fortune 500, small and medium sized public and private companies. Several of her assignments have included helping firms establish subsidiary companies in new countries by placing the entire senior management team. She has distinguished herself as a trusted organizational and key talent advisor.
Prior to joining Diversified Search, Lorena successfully headed up the Latin America Region practice for global boutique search firm with a focus on Life Sciences and Chemical Industries. Before entering into the Search Profession, Lorena was the General Manager and Vice President of Eastman Kodak's Health Imaging and Clinical Diagnostics divisions for Latin America. Over her career at Kodak Lorena worked for the Canadian, US and Latin American regions.
Lorena has had the opportunity to operate in Sales, Marketing, Business Operations and General Management. With over 23 years in Life Sciences, Lorena's extensive knowledge of the various Industry segments allows her to bring a high level of expertise and a truly consultative approach to her national and international search assignments.