Greta Frey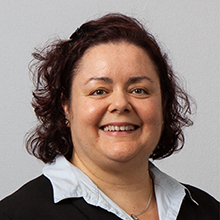 Greta Frey is originally from Malta and upon completion of her Bachelor's Degree in English and French, she started off her career as a PA to the Managing Director at a renowned English language school in Malta. Thereafter, she moved to Switzerland to read for her Master's Degree in International Hospitality Management, which then allowed her to gain work experience in Germany, UK and Switzerland, in various capacities.
Whilst in the UK for 4 years, Greta was successful as a Principal Recruitment Consultant, based in London, but handling international assignments for a variety of hospitality, tourism, sport and retail companies, ranging from corporate roles to Managing Directors, General Managers and Department Heads.
In 2009, Greta moved back to Switzerland to join a well-known hotel management school in the capacity of Head of Careers, Internships and Alumni. Her role served as a link between the school and the industry. She was then promoted to Director of International Business Development in 2015 and spent another 6 years recruiting people from across the globe to join the hotel management school in Switzerland.
Greta Frey joined MPB Recruitment Group in January 2022 as Senior Consultant, specifically tasked with handling executive search assignments with an international remit. She has travelled extensively across the globe and speaks fluent English, Maltese, French, Italian and good German. In her free time, Greta likes to play tennis, plus enjoys cooking and baking.
Articles mentioning Greta Frey
Phenomenal Women of AltoPartners - Greta Frey
| 27 February 2023
Ask Alto: What is career cushioning, and why is it a good idea?
| 26 January 2023
The Great Debate – Should in-office employees be paid more?
| 10 November 2022