Beata Preis-Hryniewicz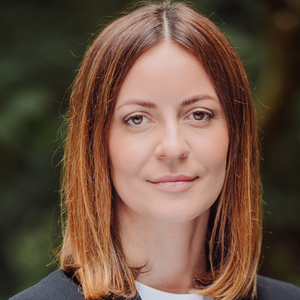 Beata has successfully completed more than 350 recruitment processes at various levels, incl. C-level roles, Marketing, Sales and Supply Chain positions across multiple industries. Her professional experience includes designing and implementing HR strategies, change / transformation projects, talent management (incl. succession planning) and employer branding (incl. missions, vision, employer value proposition) that led to higher retention ratio. She has also developed and delivered training programs in different formats for interns, high potentials as well as managers and executives. Beata has also established a Shared Service Center with new business lines.
Clients and colleagues value her sincerity, partnership, constructive feedback and market expertise. She is passionate about people and modern leadership.
Before joining the firm, Beata worked at renown companies both on client side and in-house for over 15 years – most recently in a dual role HR Manager/Head of HR Consultancy while being an Executive Board Member. She got there after three consecutive promotions from Senior Consultant to Team Leader to Section Manager to Interim Operations Director – during the later she successfully managed 80 employees across all functions, incl. sales and business development.
Beata graduated from Psychology (2004) at the University of Social Psychology, where she also completed a post graduate degree in Assessment & Development Centre (2008). Additionally, she holds HR certificates from SHL and Assessment Centre and has completed other professional development courses like CRC, leadership, conflict management or strategic thinking.
In 2018, Beata relocated to the United States for a period of 15 months where she was involved in philanthropic projects.
Beata enjoys being active – she practices Pilates. She also loves traveling and experimenting in the kitchen.
Articles mentioning Beata Preis-Hryniewicz
Phenomenal Women of AltoPartners - Beata Preis-Hryniewicz
| 10 October 2022