Tony Leng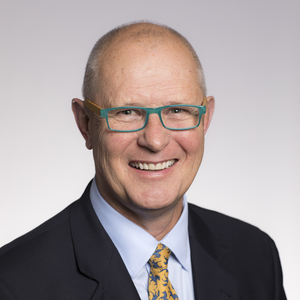 Tony is a Managing Director of Diversified Search and the heads up the Technology and Private Equity practices. He also leads the firm's San Francisco office. Previously, Tony was Managing Partner of Hodge Partners and headed up the CIO, Technology and Private Equity practices within the firm. Tony's clients include public and private companies where he has placed CEOs, CFOs, CIOs and other C-level executives. He has conducted senior IT management searches for Delta Dental, Kaiser Permanente, Dignity Health, Visa, Wells Fargo, Blue Shield of California, Esurance, Levi Strauss, Franklin Templeton Investments, Santa Fe Natural Tobacco Company and the University of California System. He has also conducted technology searches for companies such as Broadvision, Hypercom, JDA Software, Symmetricom, Backflip Software, QRS and OpenTV. Tony's Private Equity clients include Cerberus Capital, Key Principal Partners, GI Partners, The Riverside Company and ABS Capital.
Prior to his executive search experience, Tony was a Board member of three public companies and CEO of a $600 million public IT company. Before that, Tony ran a $1 billion division of a telephone company focused on corporate users and had responsibility for all data services and networking products. While at the telephone company, he was founder and Chairman of its ISP and a board member of its 2 million subscriber cell phone associated company.
Tony uses his operating experience, combined with the knowledge that he has gained in the search industry, to drill down and understand at a nuanced level what his clients are seeking to achieve as they build their teams. His experience in working at both large and small companies has made him particularly effective in understanding the challenges and leadership requirements that businesses face as they grow.
Professional Activities & Achievements
San Francisco Bay Area CIO Forum
Education
Bachelor of Commerce (with honors), University of Cape Town, South Africa. Chartered Accountant and CPA
Articles mentioning Tony Leng
The Director's Dilemma - April 2021 Edition
| 01 April 2021
World Book Day: AltoPartners' Top Reads for New CEOs - 15 Must Reads For Newly Appointed CEOs
| 05 March 2021
Why are Leaders Successful? – Knowledge and Skills
| 28 July 2020
Why Are Leaders Successful? Understanding the Whole Person
| 22 July 2020
Adaptive Resilience
| 08 July 2020
The CIO Role in a Post-COVID World
| 29 April 2020
A New Frontier: The Chief Digital Officer In Healthcare
| 27 September 2017