Sami Zouehid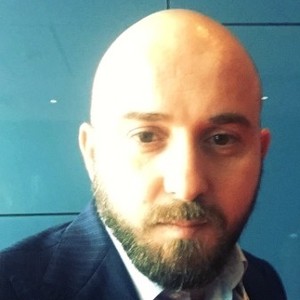 Sami Zouehid holds Bachelors Degree in Business Administration from Westminster University in London, United Kingdom. Upon graduation, Sami worked for Sports Mediat Presentation, a subsidiary of IMG Group within their London Office.
Following a span of six years in sales and marketing where Sami managed to secure global accounts for major sporting events ranging from FIFA world cup qualifiers right through to ATP tennis tournaments. Sami decided to move back to the Middle East where he work for leading global search firms such as Amrop Hever Group starting off as researcher moving his way up to a senior consultant.
Sami has been exposed over the past ten years in the Middle East to a broad spectrum of client ranging from diversified conglomerates experiencing substantial change as well as Multinational organizations setting up operations within the region. Sami has developed throughout his experience within the region a deep understanding of the local cultures, and the nuances that exist within the diverse workplace which in some cases can consist of over 100 nationalities within a single organization. He has successfully placed C-Level executives within a diverse portfolio of clients.
A British national, of Arabic origin, Sami speaks English and Arabic. Sami has managed to build a reputation in the market as a sincere, diligent individual who is driven by his passion to finding the individuals who can really make a difference in his clients organizations.
Sami joined McArthur Murray in October 2011 as a Consultant. Based out of the Dubai office, Sami handles the practice that looks after investment conglomerates as well as FMCG, Retail and luxury goods.
Articles mentioning Sami Zouehid
Dead Ends, Deviations and other Deal Breakers
| 25 February 2020