Jason León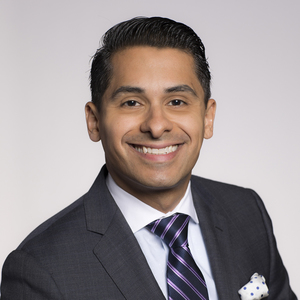 Jason Darius Léon is Vice President and Senior Associate, specializing in Board, Consumer, and CFO Practices from the Washington, D.C. Office.   Prior to joining Diversified Search, Jason was the Senior Director of Corporate Relations & Programs for the Hispanic Association on Corporate Responsibility (HACR) where he was responsible for developing and implementing comprehensive corporate relations strategies for increasing the representation of Hispanic executives in upper management and on corporate board of Fortune 500 companies. Jason's unique expertise in leadership development and non-profit management led to the growth of HACR's corporate membership and leadership programs designed to provide companies a diverse set of platforms to enhance their external and internal diversity strategies in the areas of governance, procurement, employment and philanthropy.
Prior to his role at HACR, Jason worked at National Urban Fellows (NUF), a premier leadership development organization and voice of authority on leadership diversity in our country, serving as the Alumni & Social Media Program Manager. A proud MPA alumnus of NUF, Jason completed his fellowship at the Robert Wood Johnson Foundation where his public finance expertise contributed to the success of an initiative to advance education, training and financial analysis in public health finance. Jason is a certified public accountant and worked five years as the Finance Director and Chief of Administration for the City of Isabela in Puerto Rico.
Professional Activities & Achievements He is a member of the Greater Washington Society of CPAs and currently serves on the board of the GALA Hispanic Theatre – Washington D.C.'s premier Latino arts organization providing opportunities for Hispanic adults and youth to take pride in their linguistic and cultural heritage. Jason was recently recognized for his community leadership as part of the MillerCoors 2014 Líderes Program.
Education Certified Public Account National Urban Fellows, AlumnusMPA, Baruch College (CUNY)BBA, Inter American University of Puerto Rico