Harry Friend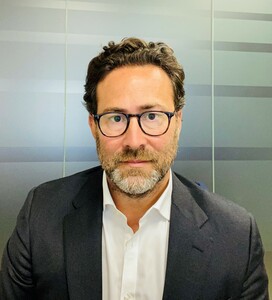 Harry is a Partner at Inzito and has over 20 year's global executive search experience. He focuses on both Board and Executive level appointments across sectors.
Harry's industry expertise is broad and includes automotive, manufacturing and engineering, media and technology, business and professional services, utilities and energy, construction and property, and telecommunications, amongst others. His functional role expertise includes Chairman, Non-Executive Director, Chief Executive, Chief Financial Officer, Chief Operating Officer, Chief People Officer, Corporate Affairs Director, Strategy Director, Commercial Director, Chief Information Officer and Chief Digital Officer.
Prior to joining us, Harry worked at a boutique search firm where he was Head of Executive Search. Prior to this, he was Head of the Financial Services Practice at another boutique search firm. He has lived abroad and is a languages graduate who speaks Spanish and French.
Harry is a passionate advocate for the re-shaping of the Executive Search industry and the role it can play in promoting diversity in the work place. I believe diverse companies are stronger companies – as an example, an industry-leading 70% of Inzito's FTSE350 appointments in the last year have been female. At Inzito, we recognise the importance of diversity and equality of opportunity in order to ensure that candidates from as wide a background as possible are encouraged to submit applications and are treated with fairness and respect throughout the process.
"Now, more than ever, clients look to Inzito to help identify and engage high calibre leaders who combine breadth of experience with the strategic agility and growth mindset to succeed in times of disruptive change."
Articles mentioning Harry Friend
The Director's Dilemma - June 2022 Edition
| 06 June 2022