Bish Agrawal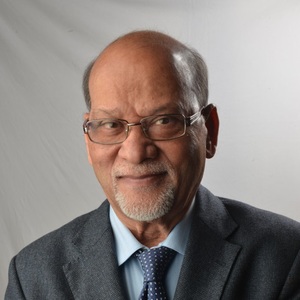 Dr Bish Agrawal (Doc) is widely perceived as the pioneer of the organised search & selection profession in India, with 5 decades of experience in this segment. He is the founder of the ABC Consultants group of recruitment companies, of which Accord Group is the executive search arm. Most recently, he ran the Stanton Chase franchise in India.
Born to a modest trading family in a small village in Bihar, Doc worked his way up the professional ladder with "tons of self-belief, hard work and more than a stroke of luck" in his own words. He received his Engineering and Management Degrees from British Universities and PhD from Arizona, US and worked with American multinationals in India and the UK, before setting up ABC as a management consulting practice.
He has been the President of The Institute of Management Consultants of India, Visiting Professor at IIM Kolkata and Companion of The Institute of Management, London. He often shares his diverse experience and vast knowledge at industry chambers and human resource forums. He received the prestigious Shiromani Award from former President of India, Dr Shankar Dayal Sharma. He was also awarded Rajiv Gandhi Excellence Award by Prime Minister Dr Manmohan Singh.
He has personally completed over 1,000 senior leadership searches across various industries. His forte has been in partnering with Indian conglomerates and helping them build out their professional management teams.
When he is not talking about recruitment, Doc spends his time collecting Indian contemporary Art and investing in the Indian stock market.
Articles mentioning Bish Agrawal
AESC Lifetime Achievement Award Winner 2020 : Dr. Bish Agrawal
| 19 November 2020