Pierre-Yves Stintzy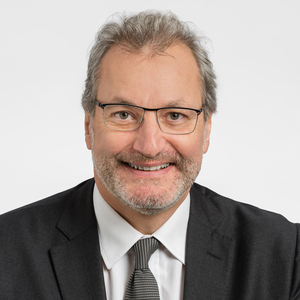 Pierre-Yves Stintzy is a Partner at Leaders Trust Paris office, where he focuses on Industrial Operations, Supply Chain, Procurement and Real Estate assignments.
Before joining Leaders Trust, Pierre-Yves has been a Managing Partner with an independent boutique Executive Search firm for 19 years.
Pierre-Yves started his career at the Compagnie Bancaire as a key account manager in Aix-en-Provence. He then joined their Paris headquarters as a credit manager, and was later promoted to run the financial engineering department. In 1991 he integrated the real-estate department of the Caisse des Dépots et Consignations to manage the business side of the corporate real-estate.
Since 1999, Pierre-Yves has regularly given lectures in prestigious universities and "grandes écoles" in France (MAI, ESSEC, Université Louis Lumière-Lyon 2, Master 202 Dauphine) and is often involved in conferences and round tables.
In 2010, Pierre-Yves designed and developed an International Purchasing Masters Degree at the Ecole Centrale de Paris.
Pierre-Yves graduated from the Ecole Centrale Paris.