Nicole Kamaleson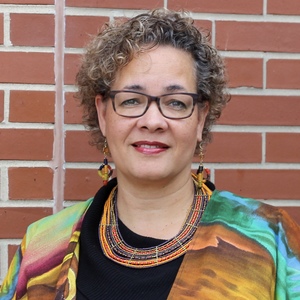 Nicole has over 20 years' experience working with global and local mission-driven organizations advising in governance, human capital, organizational development and a variety of C-suite leadership transitions. She has expertise across many sectors, including philanthropy, impact investing and inclusive finance, international NGOs, think tanks/research, human rights, and sustainability/the environment. Her work has spanned the globe in Africa, Asia, Europe, and the Americas. Based out of Chicago, she is focused on expanding Koya's work for organizations with a global emphasis whether in the US or abroad.
Nicole Kamaleson has led senior executive searches at the Board, Chief Executive, COO, CIO, CFO, CRO, Vice President as well as regional and country director levels internationally in social impact for mission-driven organizations.
Some of her clients include the following:
INGOs: Oxfam, Amnesty International, World Vision International, Care USA (MENA), ChildFund International, Heartland Alliance International, the G4 Alliance, NearEast Foundation, Adeso (Somalia), International Rescue Committee, Pencils of Promise, mothers 2 mothers, Possible (Nepal & US),
Philanthropy: Barça Foundation, Synergos, Porticus Foundation (Netherlands, Switzerland, Hong Kong, & Africa), Hewlett Foundation, MasterCard Foundation, Wikimedia Foundation, the OTHER Foundation (South Africa), USHAI (East Africa), ISDAO (West Africa), TrustAfrica,
Impact Investing/Dev Finance: Global Fund to End Modern Slavery, Blue Haven Initiative, Gary Community Investments, VisionFund International, Accion, OikoCredit, Women for Women International (Rwanda), Global Impact Investing Network, and Mission Investor Exchange
Environment/Sustainability/Conservation: Greenpeace (The Netherlands & US), National Audubon Society, Green Climate Fund (South Korea), Environmental Defense Fund (Asia), Global Reporting Initiative (The Netherlands),
Technical/Think Tanks/Research: 3ie (Delhi & WDC), African Population & Health Research Center, Overseas Development Initiative, Water for People (Africa) and Palladium Group, Safe Water Network, Twaweza (Tanzania), Haki Elimu (Tanzania)
Nicole joined Koya from a London-based search firm, where as a Partner she provided leadership to the global nonprofit practice as well as opened the US office for the firm. She gained deep experience and cultivated robust networks serving clients around the globe.
Additionally, Nicole has been invited to speak at various globally-focused venues including the Maxwell School's TNGO initiative at Syracuse University, at InterAction International on growing your own talent, with Ronald McDonald House's Global Leadership Conference on the candidate-driven marketplace, an adjunct professor at Eastern University on performance management and with the Mission Investors Exchange Institute on aligning organizational culture.
Throughout her career, Nicole served in leadership capacities in organizational development, governance, board development and senior human resources roles with globally-focused organizations, including Arcus Development, Futures Group International and World Vision. Her leadership roles included Senior Partner, Special Advisor to the President, Senior Director of Global HR, Director of People & Culture and Organizational Development/Human Resources Director respectively. She presently serves as a board member of the Global Fund for Children.
Nicole holds a B.A. in Business Administration/Marketing from the University of Sioux Falls. She earned an M.A. in Human Resources Development from Azusa Pacific University in California.
Overall, she has lived and worked abroad for over 20 years in Romania, Kenya, Hungary, and London before returning to the US. She presently resides with her family in Chicago.