Euris Belle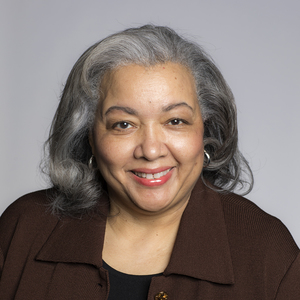 Euris E. Belle is a Principal in the firm's Atlanta office. Previously, Euris was with Hodge Partners. Prior to joining Hodge Partners, she was a Principal in the Heidrick & Struggles' Atlanta office where she held both business development and search execution roles.
Euris partners with corporate clients in the areas of diversity recruitment, on-boarding and retention of senior management and emerging leaders. Her search experience spans multiple functional disciplines and she has successfully assisted her clients in placing diverse candidates in various positions including finance, human resources, legal, information technology and diversity practitioners. Additionally, Euris has conducted senior-level searches for public and private colleges and universities (both majority institutions and HBCUs), foundations, and a wide range of not-for-profit organizations. Among her placements are presidents, provosts, chief academic officers and deans of colleges and universities; and CEOs, presidents and executive directors of not-for-profit organizations.
Prior to joining Heidrick & Struggles, Euris was CEO of a specialty retained search firm in Atlanta that focused on middle- to upper-management positions across multiple industries and functional disciplines. Earlier in her career, she was a vice president with a major money center bank now merged with JPMorgan Chase and project manager for a systems integration, training and software consulting company. She began her career in the Management Information Consulting Division of Arthur Andersen & Company (now Accenture) where she progressed to senior manager during a nine-year career. She participated in the design and implementation of large-scale marketing, distribution and hospital information systems.
Education Bachelor of Arts, computer studies from Northwestern University, Evanston, Illinois.
Articles mentioning Euris Belle
The Forgotten Trait To Being A Successful Executive
| 06 February 2020