Mario Mora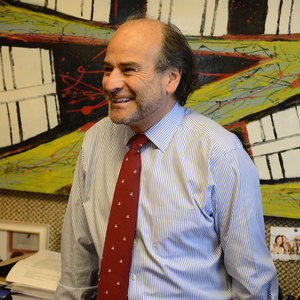 Mario Mora is a member of the AltoPartners Global Operating Committee, representing Latin America. He joined the executive search industry 13 years ago working at Spencer Stuart, where he created and led the financial practice for four years. Mario then moved to Heidrick & Struggles as Managing Partner, expanding his industry expertise to the retail and life science industries. In December 2009 he founded Equation Partners, where he remains Managing Partner today. During his tenure in the executive search industry, Mario has led over 400 search processes and assignments. He specializes in C-Level searches in the financial, energy, telecom, retail, life science, consumer products, mining services, professional services and construction/real estate sectors.
Before joining the executive search industry, Mario worked for 25 years in the financial industry, where he was with Citibank in different management roles in Chile, Bolivia, Venezuela, Brazil and Mexico for 12 years. He then moved to Chase Manhattan Private Bank as Country Manager in Mexico, where after four years, he was promoted to Managing Director responsible for the Latin America Private Banking business, based in NY. After Chase Manhattan Private Bank, he became President & CEO of Clariden Asset Management NY, a fully owned subsidiary of Credit Suisse Group. He returned to Chile in December 1998 as Country Manager of American Express Bank until 2003 when he decided to join the executive search industry.
Mario was a board member of the Chilean Banking Association (2000-2002) and the Corporación Educacional Santo Tomás (2004-2008).
Mario speaks both Spanish and English fluently and holds a bachelor's degree in business administration from the Universidad de Chile.
Articles mentioning Mario Mora
Zoom Times: Is Your Recruitment Process On Hold Pending A Handshake?
| 06 October 2020
Equation Partners Chile Announces Management Change - Nicolás Mora Schrader Becomes Managing Director
| 03 September 2019
Executive Search in Latin America : Full Video
| 31 January 2018
Expats vs Local Leadership: What is Best in Latin America
| 29 January 2018
Understanding LATAM Cultural Differences
| 22 January 2018
Economic Climate in LATAM
| 15 January 2018
Executive Search in Latin America: Our Insider View
| 08 January 2018
Transformation Management - "Winning, today is a function of continuous transformation."
| 28 July 2017