SAS Partnership with Sophiahemmet & Wallenberg Foundation : Medical training for temporarily laid off employees
March 19, 2020 Share this article:
Stockholm, Sweden - SAS-employees who have been laid off as a result of the Corona pandemic are being offered a medical training course at Sophiahemmet University in Stockholm, Sweden. With their new skills they should be able to relieve some of the increasing burden faced by healthcare.
There are some incredibly competent people at SAS who immediately after completing the training will be able to contribute to lifting some of the burden so that doctors and nurses can devote themselves to caring for patients to an even greater extent. This is a community effort and we all need to do our part, says Johanna Adami, President, Sophiahemmet University.
The 3-day intensive training is digital and includes theoretical studies and practical training. Infectious diseases, patient confidentiality, hygiene and nursing methods are included in the theoretical studies.
Practical training includes how to give information to patients and their families, cleaning, disinfection and sterilization, and patient administration. These are skills and knowledge that will come in handy in the healthcare sector, not least during the increasing demand on our hospitals in the near future.
If the project is successful, the hope is to be able to broaden the scope to include other groups and employers.
The project is organized by Sophiahemmet University in collaboration with SAS and Novare with funding from the Marianne and Marcus Wallenberg Foundation.
SAS crew and employees are highly skilled and well prepared to handle all kinds of challenging situations methodically, with great calm and a high level of service, always putting the safety of passengers first.
Sophiahemmet University is a leading higher education institution in the field of healthcare and has extensive experience in highly specialized training. Sophiahemmet University is part of the Sophiahemmet Association which includes Sophiahemmet Hospital ensuring quality in training as well as recruitment to the healthcare system.
Novare is one of Sweden's foremost Human Capital specialists. Novare Potential is among their companies and has successfully led projects and recruited to education for many years.
The Wallenberg Foundations have granted funding for projects beneficial to Sweden for generations. With a focus on education projects and excellence in research the Foundations have allocated SEK 19 billion for research and education over the past 10 years.
For more information please contact:
Pia Hultkrantz, Communications Manager, Sophiahemmet: +46(0)708-304308
Freja Annamatz, Head of Media Relations Sweden, SAS: +46(0)709-970503
Fredrik Hillelson, Founder and CEO Novare: +46(0)735-200062
Oscar Stege Unger, Director, Wallenberg Foundations: +46(0)706-242059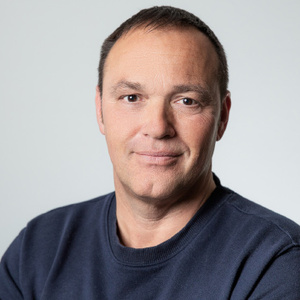 Related Practice