What Does a Contemporary Manufacturing Executive Look Like?
November 10, 2020 Share this article:
By Peter Tulau, Director at AltoPartners Australia
This article was first published on AuManufacturing website. To view the original post, click here
The thing about reality checks is that they tend to be thrust upon businesses at the most inconvenient moments, and as reality-checks go, this current one is large. What happens over the next period is critical to business success and leadership will play a critical role in that. Savvy manufacturing businesses are currently looking for some particular executive capabilities when they seek to add to their teams.
In a recently completed EGM level manufacturing-oriented search assignment I was struck by the capabilities that distinguished the best from the rest. The shortlisted candidates had these capabilities in common.
Horizon thinking
Intellectual grunt coupled with horizon thinking is critical. This manufacturing organisation like many others was grappling with how to apprehend the many challenges afoot. These challenges include unpredictable markets and customers, new cost management requirements, the need for resilient supply chains and the relentless impact of technology.
With this role the appointee needed to be able to set the local strategy and quickly engage the team in a complex, asset heavy environment with soft customer demand. Horizon thinking is also pretty useful whether you want to improve your existing environment, evolve into adjacent territories or in rare cases, flex your business model to grasp greenfield opportunities.
Strong collaborative intent
Collaboration certainly needs to ramp up as businesses must find partners and forge alliances to help mitigate risk. Another element of this is staying connected to primary stakeholders such as customers, suppliers, and employees. The more connectivity that can be forced into the moving parts, the better the prognosis for future business prosperity.
Whilst appointees nearly always enjoy a mandate from the Board, CEO, or functional head to set the vision, it is up to them to secure executive buy in and support from colleagues in disparate parts of the business, both functionally and geographically. Collaboration cannot be mandated though; it only occurs once credibility is established and trust has developed. This level of collaborative dexterity is rare and yet it is crucial in galvanising aligned action.
Executive presence
Collaboration cannot be confected. It springs from candidates with significant C-appeal: composure, connection, confidence, credibility, clarity, and conciseness. Any leadership mandate is pointless without this level of executive presence and it is mandatory for all shortlists.
Affinity with technology
An affinity with technology allows manufacturing leaders to understand context, interpret data and make informed decisions. They need to be adept in both the strategic and detail domains and able to move freely between them. This allows them to be change-ready, quality focussed, and able to deliver with speed. Crucially, they must also understand that data should not be used to club subordinates in the quest for better performance, but that their solid understanding of technology positions them to help develop a digitally capable workforce who kick goals.
Business connectivity
Horizon thinking is nice, but in reality, useless if it is not connected to your immediate sphere of responsibility in an applied way via your team. Also with this role the head office was 4000 kilometres away so it was crucial the appointee could build strong relationships with peers and the boss. Most manufacturing leaders are functionally oriented and do a great job executing their remit, but now they must be connecting to the broader business strategy and contributing in an applied way beyond their immediate domain expertise.
Domain expertise
There is always a debate as to the importance of domain expertise. Sometimes a courageous, lateral thinking appointment can provide fresh thinking, break new ground, accelerate positive change, and reset culture. At other times, this approach is simply too great a risk. This particular role was in building materials and a pedigree in this or closely aligned domains was considered mandatory given the current circumstances.
Manufacturing leaders must be able to envisage the future, formulate and execute a plan, build culture, and on top of all this – be technologically adept. Historically this was three separate people: the "smart" ones did strategy, and the leaders were "obvious," as were the detailed minded ones who provided information to the leaders, but not anymore.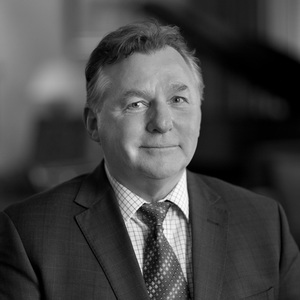 Related Practice