Peter Tulau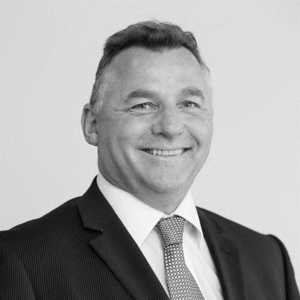 Peter has enjoyed a diversified career in operations and production management in industrial and process engineering environments before joining one of Australia's largest recruitment and human services company, Chandler Macleod Group in 1993.
Over a 20 plus year career with Chandler Macleod and its subsidiary Luminary Search, Peter worked across executive search and organisational consulting and as Project Manager led major organisational transformations in the industrial and manufacturing sectors.
Search services includes Managing Director, Chief Executive, functional head and business unit leadership recruitment in the industrial, energy, engineering, supply chain, resources, utilities, manufacturing and business services sectors.
His clients have included foreign multinationals, ASX listed organisations and high quality small, medium enterprises.
Peter has tertiary qualifications in psychology and labour/management relations and has been a presenter on Best Practice Recruitment, Retention and Reward for the Executive Connection and the CEO Institute.
Articles mentioning Peter Tulau
CEO Sourcing: The Small Cap Experience
| 25 November 2019
Executive Career Development – the step-child of the organisational talent process?
| 03 September 2019
Threading the Needle: SME Prosperity
| 13 March 2019
The CEO Blueprint : CEO Sourcing : The Small Cap Experience
| 02 November 2018
Case Study: Executive Team Capability Review in a M&A Context
| 21 June 2018
Ageism and the Changing Face of Business – Perspectives from Australia and Asia Pacific
| 24 April 2017