6 Lessons for Today from the "Great Generation" Past
February 08, 2021 Share this article:
By Keith Labbett, Managing Partner at Osprey Executive Search / AltoPartners Toronto
As February 2021 is upon us and (not surprisingly we realise that the New Year was not an instant fix to the Covid-19 crisis and the realities/implications of the pandemic sink in) business leaders look to how best to navigate the unknown waters ahead. I am often speaking with CEOs and senior business leaders about how to lead their organisations as the "mission-critical" sense of urgency changes from a sprint to a marathon. As thoughts of family coming out of the holidays are top of mind, my thoughts shift to my previous generations and the lessons they taught that I believe are relevant to this question.
My father used to tell me that "experience executed properly is yesterday's answer to today's problem".
Global Crisis: Common Challenges & Problems
Coming back from a major global crisis is something (at least in North America and the better part of the western world) our generation has not had to deal with; the 2008 global financial crisis was significant, but not as all-encompassing with such deep government intervention. Most of our senior Board Members did not have to navigate any of last Century's major crises, let alone all that those born at the turn of the 20th Century had to face. I was fortunate enough to have several family members born before 1910 and actively working well into the 2000s. Many of their experiences and learnings are relevant to leadership today. In particular my Grandfather, his two brothers, and an Aunt, all who worked and ran significant and successful businesses during – and after - three of the most significant global crises: WW1, the Great Depression, and WW2.
I was fortunate to spend much time speaking to them about the businesses they ran, how they managed to overcome and rebuild after each major event, and the lessons they learned along the way.
Society adjusting to a new reality is not new.
Each global event differed in scope, but many of the problems facing leaders are consistent:
Mental stress and fear, personal/family safety, businesses are shut down or completely overwhelmed
Difficulty in making short to mid-term projections
Government interference and/or undue influence
Cash flow management difficulty
In a time of accelerated innovation and change, how to stay relevant

Social interaction constrained, both with employees and clients
Key Lessons Learned From Past Crises: Real Examples
These experiences and insights from over the last Century are crucial to leadership today. Real examples of how they (and their counterparts) survived and thrived after such unprecedented upheaval are beneficial. This combined with innovation more disruptive (even without the catchphrase) than our Boom X, Y generations have experienced. I don't believe today's innovations (which are significant) compare with a society moving from horse and buggy, pre-radio entertainment/news, and the telegraph to major freeways, global inoculations iPhones, commuter jets breaking the sound barrier, satellite communication, and supercomputers. Imagine living well before radio was broadcast and passing into the iPhone/Facebook age? They all kept up with the quickly changing world, yet their core leadership work ethic, code of conduct, and methodology stayed true.
1. Persistence
My grandfather was (for the bulk of his 60 plus year career) in the insurance business. Being the youngest grandchild and both being early birds, we spent many mornings together, often walking a beach in Toronto or Florida. He preached consistency of work ethic and "staying with your friends" especially in hard times, which remind me of the words of Winston Churchill "KBO-keep buggering on". His persistence was demonstrated in his early days of insurance sales - having to sell auto insurance in a day when people thought it impossible for two people to be so daft as to hit each other in a car! This, combined with the depression, was no small task. Success came working with car dealers to get leads for car insurance and building from there.
2. Loyalty
In the depression, while selling insurance, he developed a vast network from a variety of activities and interests: Rowing, Football and cold sales calls. Being involved in many things allowed him to see how different companies/people could create synergies to survive and later thrive. For example, working with a steel company to help commercialise an innovative precision medical equipment start-up.
He never stopped helping his friends/clients when dealing with difficult claims or unfortunate situations, which developed exceptional loyalty! Some of his client's children (running companies founded in the 1920s) and last clients (as he sold into his 90s) are my clients today in very different industries, but the commitment to loyalty and a "good name" remains.
3. Resilience
My Uncle Jack was a successful stockbroker owning a very successful firm for most of his long career. During this time, he developed some very accomplished industry leaders - one who eventually served as CEO Merrill Lynch Canada. He enjoyed advising me while "bending his elbow" (His phrase for drinking a martini at the Ontario Club in Toronto). In the early 1990s, while I was in Commercial Real Estate during a significant downturn, Jack recalled that after the 1929 market crash and the start of the great depression, his business became very unpopular to many. What he learned from this event, was to "work and manoeuvre to stay on the inside looking out and not be caught stepping out of your business" thus not being able to get back into your core business as it returns – sometimes in a different form. Keeping in contact and continuing to be visible and relevant to your target clients and the market will keep you top of mind when business returns. Do not be afraid/unmotivated during a downtime to reach out. Many people are stressed but will remember and appreciate the contact.
4. Ingenuity
To uncle Jack, born well before radio and ending his trading career with the automated stock exchange, innovation was part of the game. Ensuring he was utilising and matching the new technology with client communication and service ultimately brought him results. He was able to leverage this to his advantage: bringing in talented new technologically inclined staff and taking a management role vs trading to ensure that the whole ship ran smoothly. Innovate yes, but don't abandon your core skill set.
5. Resourcefulness
My Uncle Cliff and Aunt June ran a large and successful summer camp for girls (Camp Oconto now run by their granddaughter, which my daughter attended over 10 summers). This camp became an exemplary institution of leadership development! They would utilise the team they had and use every resource available to get what needed to be done. June, the "face" of the team made it a priority to know everyone (number in 1000s) and believed in peoples' ability to accomplish more than they thought possible.
6. Team (then called staff)
At June's celebration of life (only a couple of years ago) a past Assistant Director who is now a Senior Justice gave Camp Oconto credit for the first Affirmative Action that she knew of; building and developing many young women's minds by giving them tasks that others may have hired male counterparts to fulfil, forcing them to rely on their ingenuity, resourcefulness and sometimes hard physical labour to complete. I am proud to say my daughter benefited immensely from her experience at this camp!
And today? What lessons are you passing on?
Most leaders have an exceptional work ethic, or they wouldn't have gotten to where they are, but with the business media today constantly pushing the word "pivot", I believe that much more thought should go into "hard grinding" – do what you do best, helping those who have been with you through the years, verses finding the "magic bullet" to fix what may not be broken. Nobody wants to be holding, as my grandfather used to say "the bucket buggy whip" or "Kodachrome film", but there is much to be said about honing in on core skills and relationships while staying on top of innovation and evolution of the industry you know best.
These highlighted experiences may seem like basic "table steaks", but as stated above, execution is the essential key. At times, they can be easily forgotten, and they are almost always easier said than done. Don't get caught with the buggy whip, but don't try and reinvent the wheel while doing so.
As the world begins to anticipate a recovery and companies assess their labour needs in a post-Covid world, whether you are fortunate enough to be in an industry that has thrived as a result of the pandemic or in an industry that has been severely impacted by it, the core attributes that are necessary to thrive hold true to the lessons above and will again define the leaders who will lead the recovery.
What will you tell your grand and great grandchildren about your experience during this pandemic?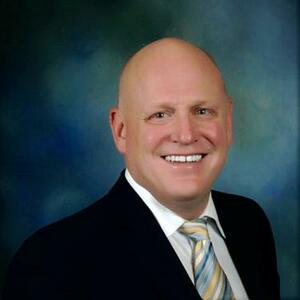 Related Practice