CV "Blind Spots": Don't delete them – learn how to address them to maintain credibility
June 08, 2021 Share this article:
The original version of this blog post by Jana Martinová, Accord Group Managing Partner Prague and Bratislava / AltoPartners, was first published on the Accord ECE website. To read Jana's original version, click here
"Ever tried. Ever failed. No matter. Try again. Fail again. Fail better" – Samuel Beckett
Tons of leadership books and tutorials are written about the need to fail to become a strong and credible leader. And yet, over the last few months we have been witnessing an increase in the practice by Czech managers of changing or shortening CVs to focus only on successful experiences. What are the consequences of this and what else should candidates rather do to maintain the credibility of their CVs while still "putting their best foot forward"?
Why would professionals alter their CVs?
As experienced search consultants, we quickly identify this behaviour and pick up on these gaps. We directly ask candidates why they do this, as it is a trend that is becoming more common. The responses are different and sometimes very personal.
But there are underlying tendencies that are causing concern for us:
In the public life, "alternative truth" has become a common habit. When politicians are lying without consequences, why shouldn't managers?
Under reinforced personal data protection (GDPR) we seem to all be moving slowly towards a "Don't ask, don't tell" approach, inviting candidates to disclose only those experiences they consider important for their professional ambitions and standing today.
What are the potential consequences?
"You always meet twice" – is as true in a professional environment as it is in your social environment. And, even if it may sound somehow out-dated: Each of us has only one good reputation to lose, at least to those people who matter. In the era of social media, where everyone is connected and "facts" are easy to verify with a few clicks of a button, maintaining transparency and credibility is key.
Every time a different version of one's past becomes obvious, there is a loss of trust and reputation, which might worsen after the manager has been appointed.
Loss of trust leads to suspicion towards any employee or potential partner, which is then followed by more control, diminishing trust, creating additional frustration, and ultimately having a negative impact on team dynamics and corporate culture … a lose-lose situation.
Does it sound familiar?
Are there any good alternatives?
Yes, there are.
If you take time to reflect on your professional path, you will find a way to explain the "why" of your choices and of your failures in the past and may turn them into lessons learned building acceptance and respect on the receiving side. The ability to take ownership and accountability of these scenarios shows maturity, and critically, humbleness. It also demonstrates that as a leader, you are able to "course correct" - a key skill in leadership - and grow.
With regard to search consultants: Zapping parts of CV in its written form, or – worse – during a personal interview will discredit a manager in our opinion much more than explaining failure and a job- hopping period many years ago.
When we learn about incongruence in the curriculum of a manager, we must address it and report to our client, or we break the ethos of our profession.
Should we find out about it after having communicated an incomplete or false CV, we will lose the trust of our client and feel abused and not respected by a candidate. We will then "course correct" and report updates to our client, so they are equipped with the full picture of a candidate.
Therefore:
Should you find yourself struggling with "blind-spots" in your professional vitae: approach us for help and let us sort it out together! It pays off and will help you to become a better hiring manager yourself in the future.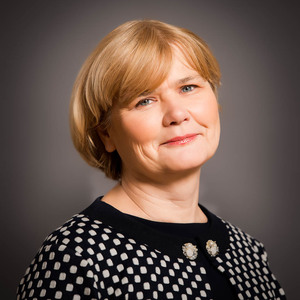 Related Practice