Jana Martinová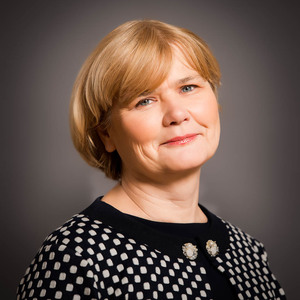 In 1996, Jana Martinová moved into HR consulting and Executive Search with Accord Group ECE. Before taking over the responsibility for the Czech and Slovak offices in 2000, she was in charge of several regional "start-up" missions (opening of Accord Groups Romanian office, building up a  regional Automotive Practice). From 2004, Jana was in charge of leading Accord Group in Central and Eastern Europe and accomplished - together with her Partners in Poland and Romania, an MBO in 2005. Since 2009 Jana has been developing Interim management services in Czechia and Slovakia under the Brand of AGIM.
Being owner and manager of Accord Group in the Czech and Slovak Republic today, Jana continues to operate local and cross-boarder top level search and consulting assignments throughout different industries including finance, real estate, manufacturing and retail. Her early career was in Human Resource management within the group Danone and Nestlé.
Jana holds a master degree in Social Sciences from the university of Leipzig, Germany. Due to her origin, experience and family background (she worked and studied in Germany, Czech Republic and Bosnia), Jana feels "at home" in different cultures and languages German, Czech (both mother tongues), French, English (fluent), Russian and Serbian/Croatian (working level).
Jana is a long-term board member of the French-Czech chamber of commerce and has been representing CEE on the board of AltoPartners.
Jana comes from Germany, lives in Prague and is at home in all central and European countries, with a special fable for the Balkans. She is fond of languages and good literature. Her favourite energizer: listen to audio-books while riding her bicycle.
Articles mentioning Jana Martinová