Wanted: Resilient innovators to change the world
February 25, 2022 Share this article:
Leaders Trust /AltoPartners the Netherlands has been helping NGOs source visionary leaders for the past two and a half decades. Managing partner Albert Froom has a particular interest in NGOs and the vital role they play in making the world a better place. He spoke to executive director Andy Palmen – who joins Anna Schoemakers (a Leaders Trust appointee) as co-director of Greenpeace Netherlands – on what it takes to run a successful environmental NGO in a post-COVID world.
For 50 years, and in 55 countries, Greenpeace has acted fearlessly against environmental transgressors. Politically and financially independent, it takes no grants from governments or corporations and relies almost entirely on individual donations and a large cohort of unpaid volunteers, with the Netherlands enjoying the support of 330 000 private donors.
So how does Greenpeace Netherlands stay relevant and resourced in an era where competition for funding is fierce, and there is seemingly so much to do and so little time in which to do it? "We live by our values: innovation, creativity, fearlessness, integrity and tenacity. Each one is critical to our success. There are so many threats to the environment right now, and with so many solutions being touted, you have to be impact-driven, which means continuously seeking out gaps and opportunities to make the biggest difference. For this reason, NGOs simply have to be more innovative than the private sector, or we wouldn't survive," says Andy Palmen.
Palmen believes that it is this emphasis on impact and innovation that puts NGOs ahead of the private sector in that they have been grappling with issues that companies are only starting to get to grips with; questions around sustainability, integrity, and the equitable sharing of resources. "We are fortunate in the Netherlands to have a population of activists, and we have been able to harness this citizen power precisely because people who care deeply about these things trust us to protect the planet and its ecosystems from profit and greed.
"We see a strong divide between companies that take the environmental crisis seriously and try to come up with real solutions, and companies and governments who are still part of the problem. While we like to work with progressive companies, our focus is almost entirely on pushing the laggards." While Greenpeace Netherlands works to a 10-year horizon, it has short planning cycles that allow it to change tack quickly to adapt to changing circumstances.
"The ability to be flexible and adaptive are all part of the innovation toolkit, especially when you have a limited budget. We continuously ask ourselves: what's next, what's required, what else? Part of being innovative is being sufficiently nimble and flexible to adapt to the needs of our community and the planet.
"We attract a very diverse group of principled people with high levels of integrity, but what they have in common is that they are all clever, bright "doers" and solutions-orientated activists. We provide a safe space to encourage innovation or put another way, a safe space to fail. Not every idea is going to change the world in the way you thought it might, and sometimes what seemed like a good idea at the time might need to be reevaluated. In this sense, innovation impacts every one of our 100 employees, every day."
While COVID-19 has eroded many NGOs' traditional support bases, Greenpeace Netherlands has managed to keep its core followers and supporters throughout the pandemic.
"I believe this is because we actively embrace our core values and drive them from the top. They inform the way we work and the people we hire," says Palmen.
So, what does the ideal Greenpeace recruit look like?
"Ultimately, we are a bridge. We try to connect the street with the boardrooms and top politicians – that's how we get results. We involve many groups of people to apply pressure to decision-makers. For this reason, we need people who can wear several hats; people who are equally at home in a conference room, as they are protesting in a forest or picketing a recalcitrant organisation's head office.
"But I also need to know if you can handle it. This is a tough environment. To survive and thrive, you have to be able to deal with anger and criticism on a daily basis – from the people you are confronting and from those who think you are not doing enough or who disagree with our peaceful approach. The burn-out factor is a real thing in this industry, so just as much as we look for commitment and competence, we look for resilience. The ideal recruit gives it their best shot but knows when it's time to step back and reconnect with family and friends and recharge. Like Greenpeace, our employees need to use their energies wisely and pick their battles accordingly.
"On the flip side, the sort of environment we work in forges a wonderful family bond."
For the C-suite executives reading this, what's your message to them?
"Do not be afraid to make the world a better place. Post-COVID, leaders have an opportunity to reset and change the way things have always been done. I would say to them, make sure you are part of the solution, and then drive it from the top."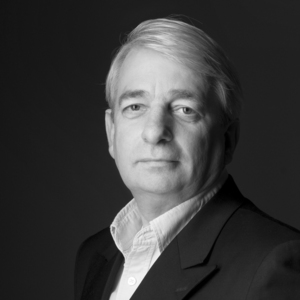 Related Practice