Claudia Hardy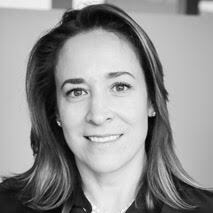 Claudia Hardy has a B.A. in Economics and Political Science from the University of Pennsylvania and an MBA from IPADE (Mexico). She began her career in equity research in Credit Suisse in New York. She joined Merrill Lynch in Los Angeles, specializing in equity research for Latin American companies.
Later, she worked at Compass Group, occupying positions of increasing responsibility in asset management, from equity portfolio manager to Chief Investment Officer (CIO) of Compass Group Mexico and CIO of Compass Group in New York. Afterwards, she worked at GE Capital as Senior Risk Officer in Risk Management. In 2011, she joined Ezentia Group as Partner.
Claudia is a founder of the Consejo de Empresarias y Ejecutivas A.C., Co-Chair of Women on Boards 2020 Mexico and has been an Invited Professor at IPADE. She is a Fellow of the IWF Leadership Foundation Program, a leading international executive program at Harvard Business School and INSEAD. She is fluent in Spanish and English.
Articles mentioning Claudia Hardy
Boost your career and join a board
| 21 April 2022
Read this before you accept that board post
| 13 April 2022
Phenomenal Women of AltoPartners - Claudia Hardy
| 28 March 2022
For love or money: directorships and board fees
| 03 March 2022
Dead Ends, Deviations and other Deal Breakers
| 25 February 2020