Javier Canals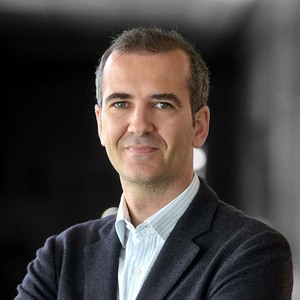 Javier is Partner at Seeliger y Conde`s Casablanca office since September 2009.
Javier's early career started with Morgan Stanley as a Private Banker based in Barcelona. He joined Credit Andorra, the main financial group in Andorra, as a Portfolio Manager being member of the firm investments board.
He joined the search industry in 2006 setting up the Banking and Financial Services practice for an international head hunting firm in Barcelona before moving to Casablanca and develop Seeliger y Conde's activities in North Africa (Morocco, Algeria and Tunisia).
At Seeliger y Conde, Javier has lead several executive search assignments across a range of industries and functional areas in North and West Africa. He also leads cases in the leadership and board services.
Javier holds a degree in Business Administration from University of Barcelona and the Certified European Financial Analyst diploma. He is member of the EFA (European Financial Adviser) organization.
He is fluent in English, French Spanish and Catalan, and good knowledge of Moroccan Arabic.
Articles mentioning Javier Canals
Seeliger y Conde Morocco Joins AltoPartners: AltoPartners Strategic Growth Across Africa Continues
| 19 November 2020