Joachim Becker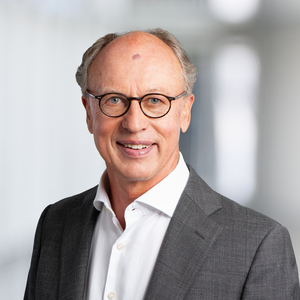 Joachim H. Becker was born in 1956. After his study of economics and business administration in Germany and later in the United States leading to a degree in Masters of International Management, he started his career 1985 with American Express, International Inc, as Marketing Manager for Travel Related Services, London and Frankfurt. In 1988 he entered Management Consulting with PA Consulting Group, Düsseldorf, and was responsible for the recruitment of managers and specialised executives through advertisements and direct search. He took over the reponsibility for the organisation of the Berlin office in 1991. In 1992 he moved to H. Neumann International, Executive Search Group, Berlin office, as Managing Director/Partner. He joined the Accord Group and founded the Becker Management Consulting GmbH with offices in Berlin and Munich in 1995.
Specialist knowledge: Joachim H. Becker can build upon 20 years of professional experience as management consultant. He has successfully filled senior management positions for national and international companies within a large range of industries including, but not limited to, real estate and construction, nursing & healthcare, as well as mechanical engineering and automotive.
In his leisure time he likes to ride his bicycle -preferably in Provence, and plays golf. Also he is a wine-enthusiast with a passion for red Bordeauxs and Pinots and spends considerable time on cooking for family & friends.
Articles mentioning Joachim Becker
AltoPartners Germany Host Client Event Focusing on "AI in a Business Context"
| 31 January 2019