Attracting top talent in 2020
February 03, 2020 Share this article:
By Keith Labbett, Managing Partner at Osprey Executive Search (OES) / AltoPartners Toronto
Executive search consultants are in the unique position of having to look outward when it comes to understanding where the most coveted jobs and skills are to be found, and the conditions that conspire to attract top talent. In the process, we are often privy to useful insights when it comes to helping our clients to attract and retain the best and brightest.
As we kick off a new decade, it's worth considering three key trends that are going to impact on the pulling power of Investment/Development/Asset Management in Real Estate, Infrastructure, and Natural Resources (including the oil and gas sector) - my practice area specialities - and what the smart money is doing to mitigate the risk.
Assess your ESG appeal
Sound Environmental, Social & Governance (ESG) practices are widely accepted as being essential for attracting capital, but their role in attracting talent is less well understood.
Our experience is that companies with poor ESG ratings (or even perceived poor ESG ratings), have to work a lot harder to attract and retain high calibre individuals.
We see a gap between companies that manage these issues well, and those that don't. And before you dismiss it as a Millennial concern, remember that many Millennials are busy planning their 40th birthday celebrations and are about to hit their peak earning (and spending!) power. 2020 is a good time to consider how attractive you might be to a young, woke professional who wants to leave the world in a better state than they found it.
Candidates are looking at the quality and availability of company data as well as levels of transparency, accountability and candour. Senior candidates (who are often well versed in their specific industry) know greenwashing and obfuscation when they see it. And – much like dating – would you want a candidate who didn't mind that you were less than open about ethical issues such as inclusive economic development, reducing inequality and sustainable business practices? Neither would we.
And while you're assessing your ESG reporting, you may also want to interrogate your levels of transparency around workplace safety and wellness, cybersecurity and protection, and standards of legal and financial disclosure – all of which are of particular interest to C-suite Executives and Boards, given that many of these responsibilities carry legal liability for senior appointees.
Put climate change on your ExCo agenda
While the Oil and Gas sector may find themselves in the firing line for contributing to high carbon levels, the Real Estate industry is facing literal headwinds as climate change ups the ante with ever-increasing severe weather events. Storms and heat waves affect insurance premiums and impact on the cost of building as new technology and better materials are harnessed to withstand severe cold and heat, not to mention the sobering impact of rising sea levels on once prime coastal real estate.
Little wonder then that at this year's 2019 Global Property Markets conference in Toronto, environmental risks took centre stage, overshadowing economic risks for the first time ever. So much so, that when Brad Olsen, President of Atlantic Properties, asked the entire conference if anyone would invest in Florida considering the climate risk, not one person raised their hand. Florida is not alone. Across the board, the changing climate is having a direct effect on companies' bottom lines, with losses from natural disasters reaching record levels in the last decade, up from $1.8 trillion between 2000 and 2009, to almost $3 trillion from 2010 to 2019, according to Aon's Weather, Climate & Catastrophe Insight: 2019 Annual Report
Just as many of the world's power generation firms are realizing they have to diversify and devote significant investment into renewable energy, so fund managers, real estate developers, city managers and utility bosses are seeing the value of working together to ensure functional, carbon-neutral cities that cater to the energy demands of a growing population. Candidates increasingly want assurance that an organisation's position on climate change is responsible and supports science. Increasingly they are asking about what risk assessments have been carried out and the appetite for R&D and multi-stakeholder approaches to tackling climate-related issues.
Reward collaboration
It's not all doom and gloom though. There are clear opportunities for companies willing to think out of the box – to collaborate across sectors in the interests of building cities that are kinder to people and the planet. Only last week, I had the pleasure of meeting with Finley McEwen P.Eng, a top Real Estate Development Executive, who is developing a start up non-profit, with a partner, to sequester carbon using waste organics as feedstock. This initiative seeks to address one of the most important issues facing society and the large reservoir of atmospheric carbon that will still be left once emissions have been reduced. An alternative waste-disposal solution for major urban centers, with a view to incorporating the technology at ground level. He will balance this volunteer work with for-profit investment and development. This is a major departure from what they would have done in the past and signals a clear commitment to managing traditional problems in a better manner.
Inspirational stories abound, proving that necessity is indeed the mother of invention. And anyone wanting to boost their mood should take a few minutes to read about a secluded wind-swept island in the Atlantic that is well on its way to meeting its power demand with 100% renewable energy year-round. El Hierro, which belongs administratively to the province of Santa Cruz de Tenerife, had neither the influence nor the money to get it started and yet, has become a by-word for what can be done when you combine technical ingenuity with political will.
Bottom line
It all starts with leadership and a commitment to sustainability. As Richard Quest recently told reporters in Davos, CEOs have become the moral custodians of our time, whether they – or we - like it or not. Those who step up to the plate will attract people with the right mix of passion and ingenuity to future-proof their companies and create a better world in the process.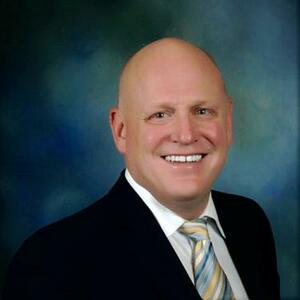 Related Practice
Industrials, Manufacturing, Infrastructure