Board's Role During Crisis : Practical Tips for Boards During Covid-19
Produced by Julie Garland-McLellan, Consultant at AltoPartners Australia and non-executive director and board consultant based in Sydney, Australia.
What should your board be doing right now? Here is practical advice for boards and directors, and a list of things you can do to support your company.
According to the Australian Institue of Company Director's (AICD), the board's role right now is to:
Be informed
Ask the right questions
Support management
Lead through crisis and uncertainty
Continue usual board oversight and director duties
How your board should respond to covid-19
Prepare for an avalanche of information, including "fake facts"
Use credible sources for facts - be aware of daily new information and directives. Follow updates directly on your local government websites
Control your communications - frequent, clear and easy for staff, suppliers, clients / customers and other stakeholders to access and understand
Revisit your business model and capabilities - seek opportunities to adapt, consolidate, exapnd, partner, serve and protect. Can your company benefit from this?
Be aware of changing consumer and broader society conduct - uncertainty and fear may create new risks. Talk often.
Have an agreed response and take rapid action if there is an outbreak in your organisation.
Understand the likely impacts of outbreaks in other organisations that you work with.
Revisit your business continuity plan and update it with current foreseeable scenarios.
Don't forget board unity is important - have frequent short conversations using technology to remain a cogesive team.
Things to put on your board agenda
Employee safety - number 1 at every meeting
Crisis plan - is it working as intended?
Scenario planning / war room tactics - what could happen and what will we do if it does?
Communication plan - who do we need to talk with, what do they need to hear from us, what do we need to hear from them?
Have we prioritised the latest best practice supported by staff education, hygiene processes, etc?
What are the lastest public health direction / shutdowns, restrictions on travel and work attendance?
How long is our runway? What do we need to do, and when? Do we fully understand staff pay and leave provisions in the current environment?
Do we have clear guidelines and trust around remote work? Many workers and business partners are stressed - are we supporting them?
Are we protecting privacy while also complying with all public health directives?
Have we reviewed contracts to establish if and when force majeure clauses may be invoked?
What does management need and want from us? Are we asking for too many reports? Could we help with anything?
Are we a benefit - not a burden?
Don't waste the crisis
make a list of things to implement when the crisis has passed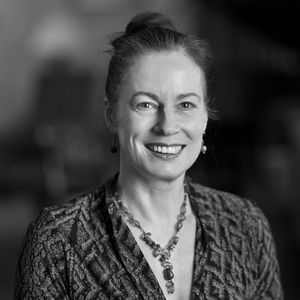 Related Practice