Julie Garland-McLellan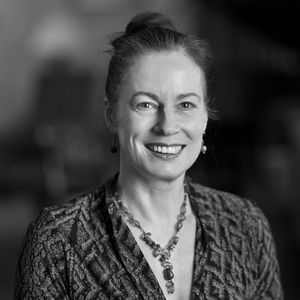 Julie Garland McLellan is a boardroom specialist and has served on a range of boards within not-for-profit, government, and with publicly listed companies in the industrial and commercial sectors.
Julie has been a longstanding course facilitator and program developer for the Australian Institute of Company Directors. She was previously General Manager of the Energy and Natural Resources Practice for KPMG, and a Corporate Planner with BHP. She started her career as a civil engineer in the UK.
She is the author of:
Presenting to Boards; Practical Skills for Corporate Presentations, Dilemmas, Dilemmas; practical case studies for company directors Dilemmas, Dilemmas II; more practical case studies for company directors, Not-for-Profit Board Dilemmas; practical case studies for directors in the non-profit sector All Above Board: Great Governance for the Government Sector Julie is regularly consulted by the Australian media on board matters and is much sought after as a keynote speaker. Her newsletter, The Director's Dilemma, is read in 32 countries around the world.
Julie holds a BSc in Civil Engineering (London), an executive MBA (IE Spain), a Graduate Diploma in Applied Finance (SIA) and investment, and an Advanced Diploma in Company Directorship (AICD).
Articles mentioning Julie Garland-McLellan