Board Selection and Composition, Compensation, Positioning and International Trends – Perspectives from "Zukunft Frauen"
February 14, 2020 Share this article:
By Dr Julia Zdrahal-Urbanek, Managing Partner AltoPartners Austria
Overview of a workshop was held for "Zukunft Frauen", an initiative of the Austrian Chamber of Commerce, the Federal Ministry of Digital and Economic Affairs and the Federation of Austrian Industries; a number of current and future female Austrian Non-Executive Board Directors joined.
The trending topics discussed were board selection and composition, compensation, positioning and international trends.
Dr Julia Zdrahal-Urbanek shared her experience in selecting and placing non-executive directors and provided global insights into the international trends in board selection and composition, compensation and personal brand positioning.
Generally, more and more company shareholders appoint professional Executive Search firms with structured, mostly international, search assignments when filling non-executive director mandates. The team in Austria clearly see this trend. Moreover, non-executive directors are more involved in the company strategy nowadays and clients look for profiles of candidates who have profound knowledge of and a track record in the particular industry, knowing the challenges and being able to contribute with regards to future successful business models.
Dr Julia Zdrahal-Urbanek frequently hosts workshops and discussions pertaining to board development, diversity and placement of females in top management positions.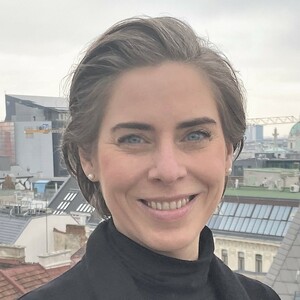 Related Practice