Julia Zdrahal-Urbanek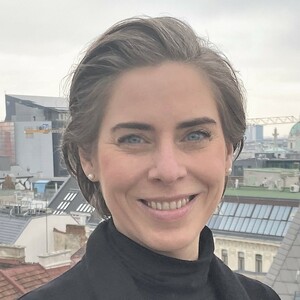 Julia has successfully built up and co-manages the Austrian executive search business of AltoPartners. She has profound experience in filling board and top-management positions in Austria and Europe for global conglomerates as well as family owned and start-up/scale-up businesses. With generalist executive search experience, she has been working in the manufacturing & technology sector, for NGOs, in financial services and for health/biotech/pharma clients.
With almost 20 years' experience in executive search, talent development and the educational and vocational sector Julia started her executive search career in London, Great Britain, then worked at the Medical Faculty of Wuerzburg, Germany, and moved to the Austrian Chamber of Commerce, Vienna. Prior to AltoPartners she was partner at a leading Austrian Executive search firm, which became part of AltoPartners in 2011. From 2016 to 2019 Julia held an Operating Committee role in the global AltoPartners organisation. She is regularly invited to speak about international trends covering board composition as well as board diversity and holds a Non Executive Director role in a family business. Julia holds a science master's degree and a PhD in Psychology and speaks German and English.
Articles mentioning Julia Zdrahal-Urbanek
From leadership to life rules: the books you need on World Book Day
| 20 April 2023
A Key Role For HR Leaders: To Spar With Their Colleagues In The C-Suite
| 06 February 2023
Phenomenal Women of AltoPartners - Verena Acerbi
| 05 December 2022
Phenomenal Women of AltoPartners - Valentina Flores
| 26 September 2022
Phenomenal Women of AltoPartners - Julia Zdrahal-Urbanek
| 30 August 2022
The Director's Dilemma - July 2022 Edition
| 04 July 2022
There is No Free Lunch!
| 25 January 2022
How to look at your LinkedIn profile through headhunters' eyes
| 23 June 2021
World Book Day: AltoPartners' Top Reads for New CEOs - 15 Must Reads For Newly Appointed CEOs
| 05 March 2021
Asked and answered! Christiana Riley, CEO of Deutsche Bank USA Corp, on Diversity, Impact of COVID-19 and the Geopolitical Situation
| 23 July 2020
Magazine Interview : Executive Search also continued in lockdown – partly in a different way due to the restrictions.
| 08 June 2020
Leadership, Crisis & Long-Term Business Sustainability : Dr Anastassia Lauterbach Interview
| 16 April 2020
Remotely Possible - The New Normal
| 08 April 2020
Video Interviewing - A Primer for the Uninitiated
| 23 March 2020
Board Selection and Composition, Compensation, Positioning and International Trends - Perspectives from "Zukunft Frauen"
| 14 February 2020
The Director's Dilemma - May 2019 Edition
| 07 May 2019
AltoPartners Austria Presents a Discussion on "ECE Is Great For Business Development"
| 09 April 2018
Headhunter: Suchen Kandidaten, die um die Ecke denken / Search Candidates Who Think Outside the Box
| 11 May 2017