The art and science of nurturing rising stars in a pandemic
September 27, 2021 Share this article:
One of the many jobs of leadership is to spot and nurture the people in their teams who have potential – and that's easy to do when you are in the office with people.
But, as Mpho Nkeli, Director at Search Partners International / AltoPartners South Africa, said in a recent webinar, it's a lot more difficult for companies to identify and promote their high performers when we are all working remotely.
Simeon Fowler, Founder & CEO at Fowler Fox & Co / AltoPartners Hong Kong, concurs. Fowler is adamant that leaders must find ways to support employees through the challenges we are all experiencing, and at the same time find future leaders. "If your key people are working from the kitchen table or a study at home, you're not going to have that great interaction that we've all missed and yearned for. When you see a person every day in meetings, you get that glint in their eye and you can see that sparkle. You don't easily get that over a video chat."
But leaders can't pause their quest for rising stars just because there is a pandemic. What are the ways to evaluate staff when you can't actually see them and assess how hard they are working?
Fowler quoted Melanie Wilkes, Head of Research at The Work Foundation, as saying: ""It's so important that we keep very close to these key employees." Many workers are taking on multiple new responsibilities, Wilkes says, which gives leaders an opportunity to watch and identify how people have stepped up to the plate. "We have to make sure that we, as leaders note very clearly this growth, where people have done the exceptional."
While the Covid-19 pandemic and its associated disruption has left some people struggling, it's important for leaders to note that others are thriving. Fowler encourages leaders to use data and analytics to segment employees, just as they would segment customers. "You've got to tailor innovations to support your employees in a very personalised and meaningful way. It's in our interests to find the best employees to promote, and managers are going to have to work harder to spot the workers who are making that real effort at home." (See our top tips below for ways to do that).
What happens when you want to promote a rising star?
A potential problem arises in the process of promotion while people are working from home. "Through our research at AltoPartners, we're finding employees are actually quite worried about colleagues that have been going into the office throughout the pandemic. Some of them are feeling those colleagues have an unfair advantage."
Fowler says the gathering of data about all employees is important to guard against possible charges of discrimination in promotion practices. "After all, if an employee suddenly discovered that everybody who went into the office was getting promoted and those that worked at home are not, this could be good grounds for discrimination"
Anne Davies, Professor of Law and Public Policy at Oxford University, agrees. "If you have people working from home, you should agree on how much you're going to monitor their work, and have an objective criteria for assessing how they're doing," she says. You have to show that you have been fair – even more so in a situation where people are feeling insecure.
The silver lining
The Covid 19 pandemic is a human tragedy playing out across the globe. Over a year later, people are continuing to experience unprecedented levels of disruption in their homes, communities and jobs. But there is a silver lining to all of this: key employees and leaders are really stepping up in critical areas, thus identifying themselves as the key future leaders for promotion.
TOP TIPS
1. The art of communication: Step away from the habit of firing off quick emails. Says Fowler: "You've got to really get involved and understand what's happening with your key people when they're at home. An email is now an art form… if you ask the right questions in an email, you have an opportunity to canvass important information about an employee."
2. Look for shining stars in unexpected places: A Fortune magazine article notes that leaders are finding that talent is stepping up in unexpected ways. "Even before Covid-19, one European car and truck maker assessed its biggest value creators and found that two-thirds of its 50 most important value contributors were from one to three levels below the C-suite."
3. Remember your pre-pandemic basics: Wherever your staff are working, the basic tenets of good management still apply. A crucial aspect of this is communicating and mentoring. Young people in particular like feedback on how they are doing and to have the space to talk about themselves and their careers.
4. Use the pandemic to find out what your rising stars want: The changes of the last year have pushed many people into reflective mode. In an extensive article on work life after Covid-19 Time Magazine points out that we have an unprecedented opportunity to reinvent workplace culture. That includes allowing high-potential staff to keep making an impact where they are, rather than automatically promoting them.
5. Use your online time with staff effectively: Sydney Finkelstein, a professor of management at the Tuck School of Business at Dartmouth College and author of Superbosses and The Superbosses Playbook has this to say: "When everyone's working from home… there will still be times when you're face-to-face…. That becomes golden… you've got to leverage that time. So for example, you don't want your PowerPoint presentations when you finally have a chance to be face-to-face. That could all be done offline. When you're face-to-face, it's about talking. It's about learning, it's about interacting, it's about pushing and challenging."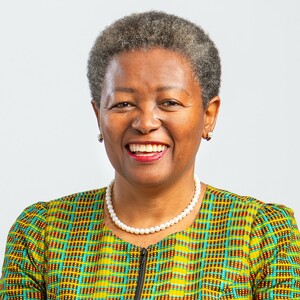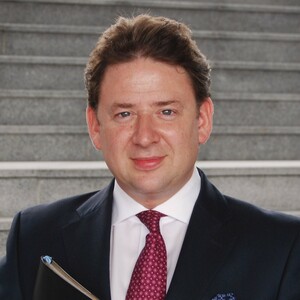 Related Practice