Mpho Nkeli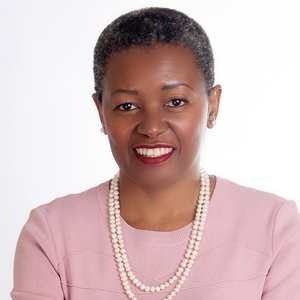 Mpho has executive experience spanning over 15 years. She trained as an environmental scientist; moved to marketing, communications, social investment and enterprise development. Mpho later focused on Human Resources and transformation. She was Group HR Director of Alexander Forbes before joining Vodacom as Chief HR Officer. Mpho served on several boards and currently at Impala Platinum and Sasol. She was Executive Director on various boards of Alexander Forbes and Vodacom South Africa. She was Chairman of the Commission of Employment Equity. She received the Laureate Award from the University of Pretoria in 2009. Mpho has completed numerous NEDs, CEOs, HR Directors, C-Suite and General Managers assignments across multiple sectors. Mpho leads the SPi Board Practice and her qualifications include a BSc, MAP and an MBA.
Articles mentioning Mpho Nkeli
AltoPartners Guide to Diversity, Equity and Inclusion: What is Imposter Syndrome, and is it a leadership issue?
| 28 April 2023
Ask Alto: What is career cushioning, and why is it a good idea?
| 26 January 2023
The Great Debate – Should in-office employees be paid more?
| 10 November 2022
Phenomenal Women of AltoPartners - Mpho Nkeli
| 24 October 2022
Read this before you accept that board post
| 13 April 2022
Diversity on company boards – from tokenism to genuine change
| 23 March 2022
The Director's Dilemma - February 2022 Edition
| 01 February 2022
The art and science of nurturing rising stars in a pandemic
| 27 September 2021
Onboarding, Motivating & Promoting Remotely: Global Best Practice in 2021
| 22 June 2021
AltoPartners - The Biggest Global Executive Search Partnership You've Never Heard Of
| 10 March 2021
Emerging Africa : A Growing Talent Market Rich In Opportunities
| 30 October 2019
The Director's Dilemma - April 2019 Edition
| 01 April 2019
Succession Planning & Leadership Onboarding
| 13 March 2018
Succession Planning : The Strategic Importance
| 08 March 2018
Succession Planning : Overview & Key Insights
| 26 February 2018