Virtual reality in workplace education
May 19, 2022 Share this article:
The metaverse is here – or at least parts of it are. The term, first coined by Neal Stephenson in his novel Snow Crash, describes a virtual world in which people can live, work and play without leaving their couches. See our thoughts on how The Metaverse 101 – how it might affect the world of work
That vision of a seamless alternate world, found all over science fiction, is just a hypothetical challenge/opportunity, in the words of Petter Fafalios, Managing Partner at Kingbird / AltoPartners Norway.
But virtual and augmented reality (key building blocks of the metaverse) are making inroads into 21st century life in the field of education and training. Training that emulates real life is not new: Edgepoint Learning points out that simulations - a form of virtual reality (VR) - have been used to train pilots and medical students for decades.
Following in those footsteps, a wide range of employers are being driven by the pervasiveness of remote working to find non-contact ways to onboard new employees and upskill existing workers. These crisis-driven changes could turn out to be advantageous to companies everywhere.
Advantages of learning via virtual reality
A PWC study took employees from a group of new managers in 12 United States locations and gave them the same training in inclusive leadership, in one of three learning methods: classroom, e-learn and v-learn (VR). The results were encouraging. "VR can help business leaders upskill their employees faster, even at a time when training budgets may be shrinking and in-person training may be off the table," the report says.
Th results showed VR learners:
Trained four times faster than classroom learners

Were 275% more confident in their skills

Were 3.75 times more emotionally connected to content than classroom learners

Were four times more focused than their traditional eLearning peers
The researchers noted that a typical course that would take two hours in the classroom or 45 minutes through eLearning could be accomplished in only 29 minutes using VR.
Why does virtual learning work?
One component of virtual education cited as a reason for accelerated learning is "gamification": the art of applying game mechanics to non-game contexts, including competition, and points, badges, and leader boards (PBLs). The theory is that gaming-type rewards can incentivise learners; but the reasons for enhanced learning in the virtual world may be deeper than that. In his book Game On, Beamable.com CEO Jon Radoff writes that the aspects of games that make them fun are "emotion, interaction, immersion and aspiration".
It is these deep human drivers that need to be incorporated into any virtual training – and that are likely to make mixed-reality learning experiences the kind of disruptive innovation described by Ed Beltran, CEO of Fierce Conversations, a global company that's pioneering new e-training and communication paradigms. "Metaverse modalities can deliver immersive and more collaborative approaches that directly influence operational bottom lines. Instead of simply teaching theory, teams get genuine people-practice," he says.
Are there disadvantages to virtual learning?
Hansjörg Meine, Managing Partner AltoPartners Darmstadt, says that one of his clients has used virtual reality to bring people from different physical locations into a single virtual room to work jointly on one project. "They found it interesting but a bit strange – this will need further training to take away the feeling of artificiality," he says.
Futurist Bernard Marr points out that the privacy concerns about web browsing apply in the virtual space too. "The tracking is likely to become even more invasive and intense, " he says. VR-headsets could include eye-tracking technology and wearable and haptic devices can track our emotions and physical reactions. Employers will need to include strong policies around privacy if they want to use these technologies in training their staff.
In addition, the potential use of avatars for training purposes opens a new set of issues. The Society for Human Resource Management says that in the online gaming world, choosing a character or avatar is mainly about digital escapism. "Even though people in a workplace training setting might choose avatars that look more like their real-life selves, problems may arise. SHRM says: "An early issue for HR professionals and employment lawyers could be jokes or offensive comments about people's choice of avatar."
First steps to virtual reality training
United States training organisation Roundtable Learning Training recommends a set of steps that companies should take if they are considering undertaking virtual training:
Set goals – and establish the critical VR training metrics you will use to measure success.

Involve your employees – will they be comfortable doing VR training?

Make a budget - a custom VR programme could cost anything from $20,000 to $150,000. But it can yield major benefits. (Tip: Take into account any existing resources that can be used in the training).

Find a supplier - unless your organization has an in-house extended reality team, you'll have to outsource your VR training.

Consider combining VR with existing training.

Run a small pilot programme, and assess which elements of the activity work and don't work; how learners react to the learning content and learners' opinions of the VR hardware
VR training can be used to improve recruitment and onboarding processes. Using an interview simulator, HR professionals and managers can practice asking interview questions to potential candidates and learn the questions typically asked, skills to look for, and warning signs about a potential employee.

Walmart are working with STRIVR (previously known for training athletes in VR) to create a 'Black Friday' simulator to prepare employees for the holiday rush.

BP partnered with Igloo Vision to train employees in start-up and emergency exit procedures at their oil refinery in Hull, England.

Surgeons at the Children's Hospital in Los Angeles (CHLA) partnered with Shauna Heller and a team of developers (funded by Facebook's Oculus VR division), to create training for how to treat children in emergencies.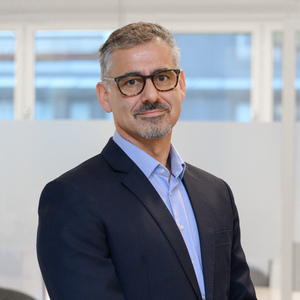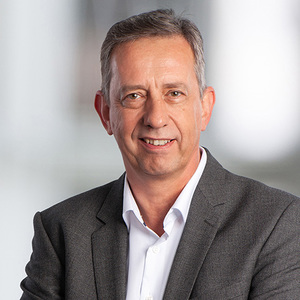 Related Practice