Hansjörg Meine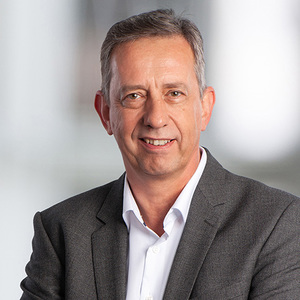 Hansjörg holds a Diploma of Electrical Engineering and Informatics, University of Braunschweig, Germany.
He has over 26 years of expertise in various management positions
His career started in software development for self-service cash machines and related sub-systems
Many years of managing and leading various sales teams, including building up and coaching new sales executives. During this period he was also member of the Certification Board for the respective sales execs.
Leading a pan-European team of experts for the automotive industry with deep expertise in the areas of PLM, Logistics, Mobility Services, Sales & Aftersales, Telematics and Diagnostics
Some years of experience in the fields of IT Outsourcing, Service Delivery Management and the expansion of existing customer fields
Executive member of various leadership teams at IBM, T-Systems und SPIRIT/21
Since 2011 Partner at AltoPartners Germany - Alto Consultants GmbH
Articles mentioning Hansjörg Meine
The metaverse – what kind of new jobs might it create?
| 24 May 2022
Virtual reality in workplace education
| 19 May 2022
The Director's Dilemma - April 2022 Edition
| 12 April 2022
Back to Base : A Leader's Guide To Getting Buy-In
| 11 June 2020
The CIO Role in a Post-COVID World
| 29 April 2020
Artificial Intelligence & Executive Search - Killer, Game Changer or Magic Trick?
| 08 July 2019
The Rise of the Gig Economy
| 24 August 2018
IoT & Preparing For Business Change
| 04 December 2017
IoT & Changing Workforce
| 27 November 2017
Internet of Things (IoT) & Digital Disruption Overview
| 20 November 2017
IoT, Disruptive Innovation & The Impact on Business
| 17 November 2017