Three ways executives can be outstanding in 2023
January 31, 2023 Share this article:
Article by Keith Labett, Managing Partner at Osprey Executive Search / AltoPartners Toronto
Using an old golf analogy "Drive for Show but Putt for Dough", golfers in poor weather must rely on a precise and detailed "short game" versus a "grip it and rip it" mentality. The events of the past two years risk creating permanent scarring in the labour market - inflation, interest rates, multiple supply chains and complicated labour situations make it far riskier to be overly aggressive.
As in golf, detail takes more diligence and skill than making big hits, and being too aggressive in an unpredictable climate will likely leave you in peril, with many highly successful seasoned senior executives adopting the "short game" approach to addressing the current market volatility.
These are my three takeaways on how executives can create a detailed short game to be outstanding in 2023.
#1 Manage the heck out of your current Assets vs aggressive leveraging. Find and build value with what you have, whether through Operational Efficiency, Financial Stability, Internal Innovation or something related to your industry. Keeping what you have out of the storm while still moving forward will be critical.
#2 Sustainability of your organisation's product short and long term. Of course, ESG comes to mind. Many CEOs tell me it is the second question investors ask. Is your organisation making "real" lasting business decisions (yes, greenwashing still exists)? I believe there are better answers than continually changing grocery bags. What can you do as a senior executive to help if you are already wholly sustainable (be honest); what can you do to help those you serve or within your industry attain the same goal? Last year I co-authored a global piece that unpicked the link between sustainability and leadership, giving some tips of how to hire for that role and what steps a company should take to meaningfully kickstart their ESG journey. Read that piece here.
#3 Who is on your team and why. Being global leaders in Executive Search, DE&I and Leadership Advisory we are confidants to senior business leaders. In this capacity all too often, we hear senior executives asking where is the creativity, competitiveness and loyalty in our newer employees? In a highly competitive market for talent, with specialist scarce skills in high demand, what should leaders be doing to not only attract, but crucially, retain, their employees? There are two concerning trends that we are consistently seeing that have a real impact on how engaged the workforce really is.
a) Often the same executives have left full responsibility for their new hiring to their second most junior employees, who most frequently do not have any experience in the skill they are hiring for, repeatedly only vetting candidates through an online AI matrix and giving candidates time-consuming assignments (often developed by a third party and no resume included). This method will not give an accurate assessment of a candidates true character nor their actual (intangible) fit within the business or team.
b) Relying on summer internships or Co-op placements vs candidates who possess more upside potential. The already trained "shortcut" does not take into consideration lynchpins of the past; has the candidate committed to and achieved excellence in a high pressure, high stakes, competitive environment? Has this person made a difference in the betterment of an organisation? Shown loyalty working with others to achieve a unified goal without a direct personal/individual upside as motive? Direct training for the task at hand does have value, but will not develop a young person in the same way as being the person accountable, running student government or competing to be the best in the country or world. Technical skills may vary but inherent characteristics of a successful leader remain the same. See 6 Lesson from the Great Generation.
Get involved in your hiring and have senior people weighing in early. This should not be below them; it is your future!
Whether this is a late afternoon covid hangover when you thought you were clear or something that was coming regardless, taking care of what you have to ensure you continue to flourish will be the difference in 2023.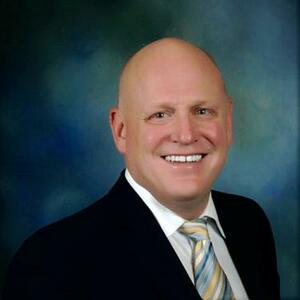 Related Practice