Scott Eversman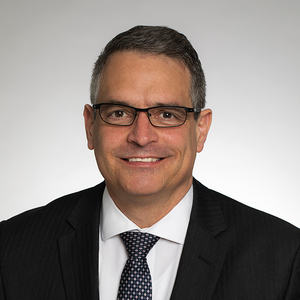 Scott Eversman is a Managing Director at Diversified Search, where he leads the firm's Energy practice.
Eversman brings a distinct global perspective to his search work, having spent the bulk of his career working in London, and his clients have included many multi-national energy corporations. Prior to joining Diversified Search, Eversman served as Global Head of the Energy practice at Pederson & Partners, where his clients included companies in the oil & gas, power and utilities, energy services, private equity, and financial services sectors. The practice was also highly active in the renewable energy space, helping companies attract both C-suite and board talent.
Eversman began his search career at Preng & Associates, where he spent ten years as Managing Partner in the London office and also did a fair amount of work in Moscow. He went on to lead the European Energy practice at TMP Worldwide Executive Search in London before joining Heidrick & Struggles, where for 14 years he served as Partner, working in both London and Moscow in the energy, natural resources, and industrial sectors. He later served as Partner at Drax Executive, also in London.
A veteran of the United States Air Force, Eversman served as an Airborne Cryptologic Linguist at the Royal Air Force base in Mildenhall, United Kingdom, and also taught Russian for the University of Maryland in its European campus. Since 2010 he has served as a Vice President, Development, for Europe, the Middle East, and Africa for the Transatlantic Council of the Boy Scouts of America.
Articles mentioning Scott Eversman
The Director's Dilemma - November 2022 Edition
| 01 November 2022
Our ESG specialists unpick the link between leadership and sustainability
| 05 October 2022
Big Oil on the Precipice of Change - Can Gen Z help?
| 15 February 2022
Sustainability Leadership : A Convergence of purpose and practice
| 18 November 2021
Boards are struggling with sustainability – what should they do about it?
| 10 November 2021
The Director's Dilemma - September 2021 Edition
| 01 September 2021
Advice for the Class of 2021
| 15 July 2021
The Key Players Needed to Battle Climate Change? America's Boards.
| 20 November 2019