Raul Lacaze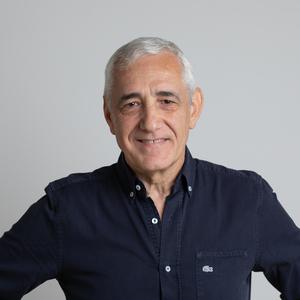 Raúl Lacaze began his professional career at ABBOTT Laboratories and later participated in the launch of the MOVICOM-BellSouth company, which introduced cellular telephony business in Argentina.
In 2005 he was part of the Movicom and Unifon merger process to form MOVISTAR, and then participated in the integration of all Telefónica-Movistar services in the country (employs more than 10,000 people) where he worked until July 2020 as People Director.
In his career he has led for more than 30 years the Human Capital management of related companies, involving start-up processes, mergers and integrations of business units with their corresponding transformations of organizational and cultural models.
For six years he has chaired ADRHA (Association of Human Resources of Argentina) of which currently integrates its Advisory Council. He is part of the Business Advisory Council of the MBA of the Universidad Católica Argentina; he is a member of the Academic Committee of the Management Training Program in People Management of the IDEA Business School (Institute for Business Development of Argentina) and he is a member of the Board of Directors of DCH (International Organization of Human Capital Managers).
He is the Jury of Thesis of the Master in Human Resources of the School of Economics – UBA (National University of Buenos Aires) and Jury of the IAPG Award (Argentine Institute of Oil and Gas) for People Management.
Raúl completed the Master's in Sociology at the Universidad Católica Argentina, and the IAE Senior Management Program – School of Management & Business Austral University of Buenos Aires. He has a degree in Labor Relations from the University of La Plata (later UNLZ).
He has been a university professor (ITBA and UNLZ) and is a regular speaker in master's degrees and executive cycles of business institutions.
Articles mentioning Raul Lacaze