Joo-Lee AW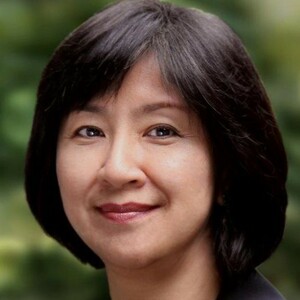 I started The People at Work in 2000 because I wanted to help people build careers which would allow them to realise their potential. Guiding others to explore new possibilities and to expand their thinking felt so idealistic but then, I thought, why not?
After getting my MSc in Marketing from University of Wisconsin-Madison and a BSc, Marketing & Management from University of Oregon, I embarked on a marketing career at Leo Burnett, KFC and Citibank. I went on to add Sales and Business Development to my resume at Radio Corporation of Singapore (now Mediacorp) and finally, Dow Jones International. Along the way, I observed and came to a deeper understanding of how different organisations and teams worked and how the success levers were unique to each culture.
I interact with people from diverse backgrounds. Communicating across cultures requires me to listen with an open mind and heart. Client or candidate, I strive to understand their needs and expectations, whether spoken or unspoken.
Outside of work, I immerse myself in nature, the outdoors and music. My travel wish list is endless and I've trekked in Malaysia, Nepal, Japan and the US. I am equally passionate about music, and am still trying to master the silver alto sax I bought with my first bonus. As a company, we would like to help the elderly and sick and over the years have donated funds and equipment to different welfare and charity groups, regardless of religion or race.
Articles mentioning Joo-Lee AW
Phenomenal Women of AltoPartners - Joo-Lee Aw
| 16 January 2023
Diversity on company boards – from tokenism to genuine change
| 23 March 2022
Salary negotiations: It's a (white) man's game …or is it?
| 22 February 2022
Top Tips for Success from Family-Owned / Small Businesses
| 12 October 2021
What corporates can learn from entrepreneurs in family-owned companies
| 12 October 2021
AltoPartners - The Biggest Global Executive Search Partnership You've Never Heard Of
| 10 March 2021
World Book Day: AltoPartners' Top Reads for New CEOs - 15 Must Reads For Newly Appointed CEOs
| 05 March 2021
The People At Work Joins AltoPartners: AltoPartners Cements Foothold Across South East Asia and Shanghai
| 06 January 2021