Christian Rolin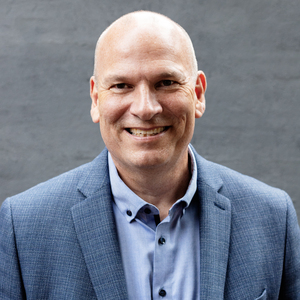 Dialogue starts with people looking each other in the eye, understanding and actually caring about the common denominator – and the sweet spot where value is created.
With a versatile CV, heavy in leadership positions, Christian has been involved in and worked with pretty much everything. He is used to turning over every stone in an effort to understand the needs of the company, the manager, and not least, the candidate in order to achieve an efficient and holistic process that is coherent, meaningful and value-adding.
His knack for simply walking in and sitting down with both executives and management team has made Christian a long-standing partner for the companies we work with. What begins with a single candidate often evolves into a strong, years-long business relationship.
Christian approaches the role of recruitment consultant with an open and outward-looking mindset. He always looks his clients and the candidates directly in the eye – true to the Peoplement spirit. Because for Christian it is all about treating everyone as equals.
Christian has the utmost respect for the fundamental human values, and as a Peoplement representative and partner to our clients, he isn't afraid to ask the tough questions in his efforts to find the right match.
Accustomed to walking the chief executive corridors, Christian's primary focus is on headhunting for CEO, COO, CIO, CSO, CTO and CFO positions, B2B sales management and leaders at Director and VP level for both international and regional organizations. He is highly experienced in R&D recruitment, with a proven track record of finding people willing to go the extra mile.
Christian also has many years of international experience at management level and as R&D director for global organizations such as Nokia, Schlumberger and Rovsing. His strengths lie within technology, manufacturing, services & consulting, not to mention process industries, and he possesses in-depth understanding of and insight into international business operations.
Executive MBA from AVT Business School
Certificate in General Management from Kellogg School of Management
Certified Board Member from Board Assure
B.Sc.EE
Articles mentioning Christian Rolin