Claudia Allwißer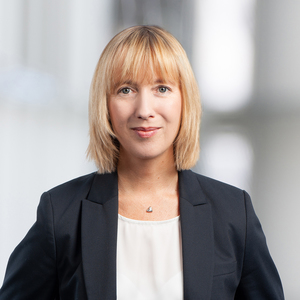 Education & Professional Experience
Claudia Allwißer is one of Jack Russell Consulting - AltoPartners Germany's most versatile team members, having spent over 20 years in the executive search industry. A generalist with a diverse commercial and industrial background, Claudia holds an MBA from the University of Applied Sciences Augsburg and the University of Ulster, Northern Ireland. She is equally adept at finding the perfect fit for niche start-ups as she is working with multinational corporations. A fluent English speaker, she has considerable experience with international clients.
Claudia joined the team at Jack Russell consulting - AltoPartners Germany in 2007 and is the go-to person for difficult and complex assignments requiring an unusual degree of out of the box thinking and clarity.
A certified business coach under the auspices of the German Association for Coaching and Training, Claudia's calm disposition, knack for problem-solving and empathetic nature make her a sought-after sounding board and advisor among clients and candidates alike.
Personal interests
Claudia ascribes her grace-under-fire disposition to her daily Zen practice, beginning each day on her meditation mat. A keen proponent of healthy body/ healthy mind, when she's not behind her laptop, Claudia can be found jogging, cycling or hiking - preferably in the great outdoors.
Articles mentioning Claudia Allwißer