Patrycja Lachowska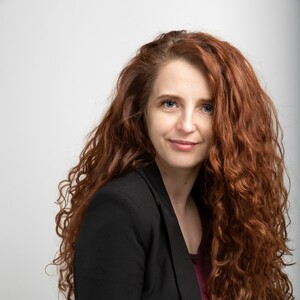 Patrycja is a Senior Consultant and an Associate Partner at Accord Group Polska. She rejoined the Accord family after a 3.5-year break to complement her extensive Executive Search and HR Consulting expertise by working in-house and extending her market know-how.
She has conducted around 150 recruitment projects on an executive / managerial level in Europe across various industries, incl. FMCG, IT, retail, chemicals, industrial, financial & professional services. She has also delivered outplacement projects as well as over 30 market mapping and consulting projects. Her clients and colleagues value her for her honesty, commitment, speed of action, willingness to help and mentoring skills. In her career, Patrycja has always been strongly involved in and connected to HR and recruitment services.
She joined Accord as a Research Assistant in 2012 and was promoted to Senior Associate working closely with the Managing Partner. Patrycja holds an MA in Economics from the Warsaw University of Life Sciences. In mid 2018, Patrycja became a Manager for Strategic HR Projects at Bank Pekao, where she closely cooperated with the Bank's Management Board to ensure and provide information on the best practices on the market and to help transform the bank (culture, executives and organizational structure). When pandemic started she was asked to led the cooperation project with the Ministry of Development in co-creating the "Anti-crisis Shield Help Center" where she managed an interdisciplinary team of 40. She was recognized in 2019 with an annual award for "outstanding achievements and overall contribution to the management team" by the CEO and for "being a leader of transformation" by the Strategy & Transformation Division. In 2020, Patrycja joined an insurance start-up as its Business Operations Manager responsible for governance, preparation of due diligence documents, investment relations and the implementation of the IT system.
Patrycja has completed several courses, incl. Optimization of Business Processes at Bank Pekao, Chief Happiness Officer at International Happiness at Work Institute, Personal Data Protection at Human Skills, Career Paths & Development in the Executive Search Profession at AESC. Parallel to that, she was also a volunteer at Szlachetna Paczka, Ogólnopolskie Stowarzyszenie mali bracia Ubogich, a mentor at the Women Leadership in Business Foundation or a trainer of education workshops at the Empowering Children Foundation.
Patrycja is happiest when buying books and sharing them with friends. In addition to having a wonderful library, family and friends also agree she makes the world's best "pierogi".
Articles mentioning Patrycja Lachowska