Julia Scheffer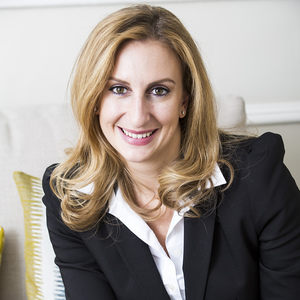 With a philosophy of "Have Passports, Will Travel", Julia is an avid traveller and truly believes that her role at AltoPartners was designed especially for her!
Julia is the Global Sales & Marketing Director for AltoPartners where she is the global brand custodian and communications/marketing lead for the alliance.
With over a decade spent working across multiple communications disciplines and industries, Julia brings a wealth of strategic corporate insight and experience in stakeholder communications, media relations, brand communications, crisis communications, reputation management and digital communication strategies.
Julia has worked on landmark South African M&A deals and has been involved in a number of corporate financial calendar activities, stock exchange listings, as well as positioning campaigns for leading blue chip listed companies. Julia has also worked on change management and internal communications campaigns within companies in the mining, financial services and government sectors. Honing her skills in integrated communications, Julia worked as a strategist in the media and television industry, with specific focus on clients in the retail, financial services and industrial sectors. Julia specifically chose to work in the television industry to add to her "storytelling" skills and appropriately tell a corporate story in a relevant and compelling way.
Back in PR, Julia took up a senior position at well-known full-service PR agency with a mandate that included strategic counsel across the client base, new business development and the operational and strategic activities within the agency. Her tenure afforded her the opportunity to further develop her skills at brand communications and broaden the spectrum of her communications and management skills.
Julia holds her MA in Corporate Communications.
Articles mentioning Julia Scheffer