Bongani Magudulela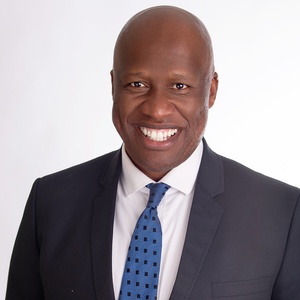 With over 18 years' experience in the Human Resources industry, Bongani Magudulela has extensive skills in HR, training and development and board/Executive consulting within the natural resources and infrastructure sectors. Bongani's career began with his positions at Exxaro and Kumba Resources, where he developed his skills across all facets of HR, particularly within industrial relations and strategic staffing formulation. In 2000 he joined Arcelor Mittal as a Human Resources Manager for the steel making unit at their Flat Steel operations, responsible for their full HR Spectrum while actively driving and supporting their business development strategy through client-oriented service delivery initiatives.
It was Bongani's move to the Ferro Atlantica Group where he enhanced his skills in training development. Proving to be a valuable member of the team, Bongani was promoted to an operational position as Executive Manager SHERQ and Continuous Improvement. The key focus of his role was to ensure product quality and to act as the customer representative for silicon and silica fuel clients from USA, Japan, Middle East and Europe.
In 2010 Bongani went back to HR joining Fraser Alexander Tailings Division as a senior HR Manager and ten months later he was promoted to be the HR Director for the division in charge of the entire HR function across operations in South Africa, nine African countries, South America and Australia. Involved in interactions with internal and external stakeholders to leverage relationships, Bongani supported the MD and EXCO across all HR matters through strategic leadership advisory activities.
Bongani joined SPi in July 2015 as an Associate Director. Bongani holds a B Admin Degree in Industrial Psychology and Marketing from the University of the Western Cape and a B Com Honours in Human Resources from the University of Cape Town. He has completed a programme in Social and Labour Law from the University of the Western Cape.
Articles mentioning Bongani Magudulela
Dead Ends, Deviations and other Deal Breakers
| 25 February 2020