The Director's Dilemma – April 2021 Edition
April 01, 2021 Share this article:
Produced by Julie Garland-McLellan, Consultant at AltoPartners Australia and non-executive director and board consultant based in Sydney, Australia.
Contribution by Tony Leng, Managing Director of Diversified Search Group and the heads up the Technology and Private Equity practices
This edition of the newsletter was first published on The Director's Dilemma website and the full newsletter is available for viewing here. To subscribe to future editions of the newsletter, click here
The Director's Dilemma - April 2021
This month we look at how to proceed as a director when staff make you privy to information that might not be aligned with the CEO's chosen direction.
Faizan is an early stage investor in tech companies and has accepted a seat on the board of a company that makes software which can track people in crowds. He has made a large (for him) investment in the company and is happy because the market for the software has been boosted recently by building managers who want to ensure that staff contacts can be accurately traced.
The company has been approached by the government, with a request to install the software in some transport hubs and a popular town square. The CEO is delighted and very excited about developing a new capability to identify people, who are not on a database of building users, and to track their movements from one software location to another.
Some of the staff are not happy with this. They fear it could be used in future to allow spying and breaches of civil rights, especially if it is later sold to other governments. Their dissent has reached Faizan and he is aware that they are thinking of refusing to develop the software with this more extensive capability. Some of the best engineers could leave and join rival firms; others could simply flatly refuse to complete the project. The contract has been drawn up and is scheduled for board discussion in a couple of weeks.
Faizan has asked the CEO and the chair to meet with him, privately, to discuss a concern. The meeting is set for tomorrow. Faizan isn't sure how to best communicate his apprehension. His fears are not yet truly formed. What should he say?
Tony's Answer
Faizan should:
Take a long-term view of the Company and its market positioning and formulate a strategy with the CEO to take account of ESG considerations as well as the reputational impact.
Make a judgment which balances ethical and financial considerations; the board cannot be seen as trading its espoused values for money.
Remove the emotional aspect (fear of not making money and anger that may be felt by the CEO and Chair towards the employees) and factually outline the ethical concerns of the employees and threats to leave or stop development. Feedback should be anonymous manner to protect employees from possible future retaliation / targeting.
Seek to understand if and how concerns over privacy/ethics, and potential departure of key employees might be addressed internally, and with Government.
With the CEO and Chair, determine if the software will also subject the organization to regulation and how might that impact the organization.
Suggest forming a Task Team including a government representative and the company legal council to discuss the matter and develop contingency plans.
Recommend the development of a Stakeholder Engagement Strategy to actively communicate with media, key stakeholders, regulatory bodies etc to mitigate the risks should this leak.
Develop a clear and detailed action plan to address concerns – this will look at impact of employees leaving, steps taken to tweak development of the software to address ethical concerns while still fulfilling government mandates, government regulation, and media scrutiny.
Set out the above concerns, request more information, and widen the debate if necessary to include other board members.
Julie's Answer
Faizan is right to speak with the Chair and CEO while his 'fears are still not fully formed', it sets the stage for building a shared understanding of the problem, followed (hopefully) by an agreed solution. Having the courage to raise an uncomfortable question when you don't yet have your own answer prepared is a great trait for a company director.
Approaching the issue with a values-based judgement might cause friction, especially if the CEO and Chair have already made up their minds. It is important that Faizan keeps an open mind whilst contributing insights to help navigate towards the best solution.
I would recommend sharing the facts and asking the Chair and CEO to help evaluate the potential business impact of each of several different scenarios.
Faizan should consider:
• How this new development aligns with privacy and other laws
• The size of the potential market for this software
• Data security and accuracy of the software
• The depth of staff feeling and if this will be assuaged by inclusion in the process
• Availability of skills to replace current staff if they leave
• Potential safeguards, such as an agreement to license the software on a site by site basis or to not sell the software to non-democratic governments, etc.

Whatever the outcome in this case, matters have progressed to a point where the board is reacting to, rather than pre-empting developments.
Faizan's board should develop a policy rather than respond on a case by case basis. In future, the strategic implications of any major new product development should be discussed with the board as they arise, when the directors can contribute, rather than at a late stage when the contract is ready for signing and just needs board approval.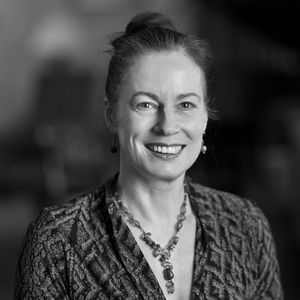 Related Practice