The Director's Dilemma – August 2022 Edition
August 02, 2022 Share this article:
Produced by Julie Garland-McLellan, Consultant at AltoPartners Australia and non-executive director and board consultant based in Sydney, Australia.
Contribution by Keith Labbett, Managing Partner of AltoPartners Toronto / Osprey Executive Search. He is based in Toronto, Canada.
This edition of the newsletter was first published on The Director's Dilemma website and the full newsletter is available for viewing here. To subscribe to future editions of the newsletter, click here
The Director's Dilemma - August 2022
This month we look at the pros and cons of proceeding with a director appointment after receiving a warning sign that triggers alarms.
Uma is an emerging company director. She had a solid executive career, joined her first boards in the past two years, and recently accepted her first large, listed, company board appointment. The company is a well-respected multinational with operations in many overseas countries.
She was ecstatic as she waited for the paperwork to come through.
Then she read an article in a gossipy column of the local business newspaper that suggested her new company had a worryingly high number of joint ventures with another, smaller, company that has been proven or alleged to have paid bribes to secure work in several of the jurisdictions where her new company operates.
She called the Chair to discuss the issue. He was very unconcerned, said these were typical comments made by a journalist who had never been responsible for winning large contracts and didn't know what was involved in making it happen. The Chair stressed that having a slightly disreputable partner could be very helpful when trying to grow in places where facilitation, bribes, and corrupt payment was often a standard cost of business.
Uma is now very concerned about the ethical tone of the board and whether she should continue with the agreed appointment or step down and try for another large, listed company appointment that doesn't arouse the questions she, and every other reader of the newspaper column, is now asking?
Keith's Answer
When I started my commercial real estate career, my firm's President advised the young brokers that "it is easier to keep a good reputation than to get one back"!
I believe the same thought and care should apply here.
Despite Uma's solid executive career, this could be more harmful to her growth as a board member than be seen as a positive; it could also become an albatross.
Of course, she will have to look at the source of accusations and conduct significant due diligence, starting with further questions for the current Chair of the Board regarding the "slightly disreputable partner(s)"; who are they, and what is their history. If the answer isn't absolutely solid and these bribes are substantiated as even a little questionable, this association would likely follow her for the rest of her career and this opportunity should be passed upon.
Julie's Answer
Allegations in a newspaper shouldn't worry Uma as much as the Chair's acceptance that business partners may not operate at legally, or morally, acceptable standards.
Uma possibly failed to perform 'personal due diligence' and get to know her future board colleagues before she ties her reputation to theirs. She doesn't need to reject the appointment immediately. Instead, she should do in depth research on each of her future colleagues, look at companies where they have been on the board or senior executive leadership teams, consider what happened during their tenure, and then have a coffee with each one, and talk about the article, and any episodes of concern from her due diligence.
Uma may have already looked at their professional career trajectories; she needs to add an understanding of their ethics. Fast!
She also needs to assess how open the directors are to altering their views to accommodate hers. Every director on every board needs to be able to influence his or her colleagues and to be willing to be influenced by them.
The chair may set the board's ethical tone but does so with the active and ongoing consent of the whole board. Every change in membership will subtly alter the board's character. A good chair will make those alterations part of the progression planning and will be strategic about hard and soft skills when leading the board in its renewal processes. Perhaps Uma's concerns are the very reason this board feel they need her. Or perhaps this is not a place where she can have a positive influence and it might be better to walk away now.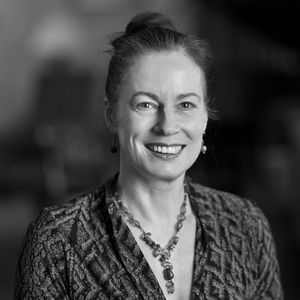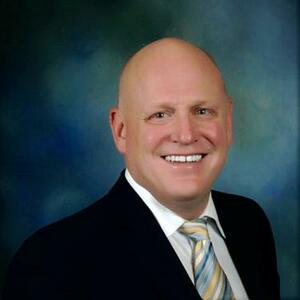 Related Practice